I redesigned the Bloom Consulting Group website to reflect the new brand I was trying to implement. In addition to cleaning up the navigation, I provided consistency to the headers in both the size and focus on consulting imagery. I also updated the icons and added the "Bloom Impact Arrows" for a more recognizable look.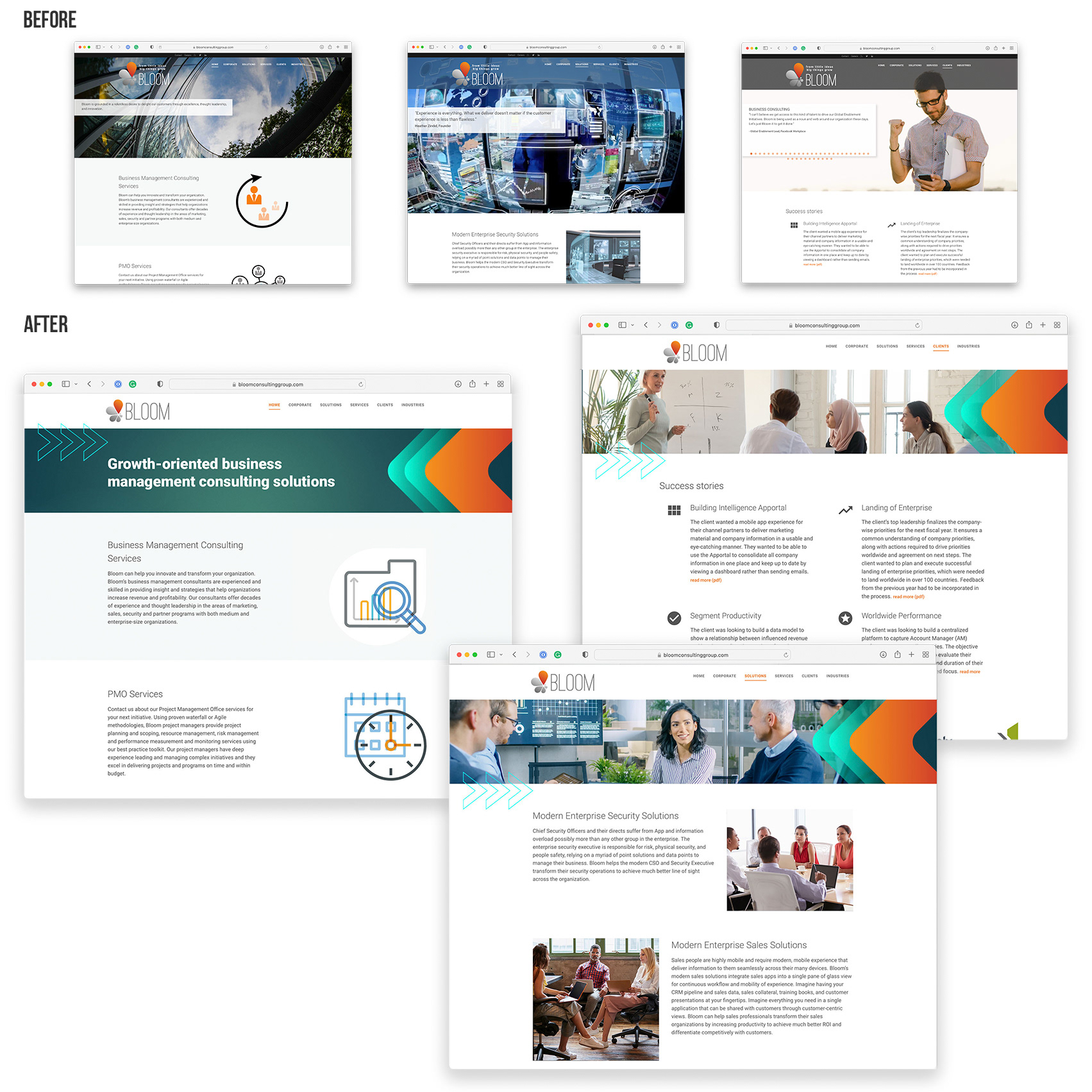 I recommended the shift of the web platform from Drupal to WordPress so the site would be responsive and easier to update. I created the design by modifying an existing WordPress template and worked closely with an outside developer to produce the new site. After the launch I was able to keep the site updated myself with content and images refreshes.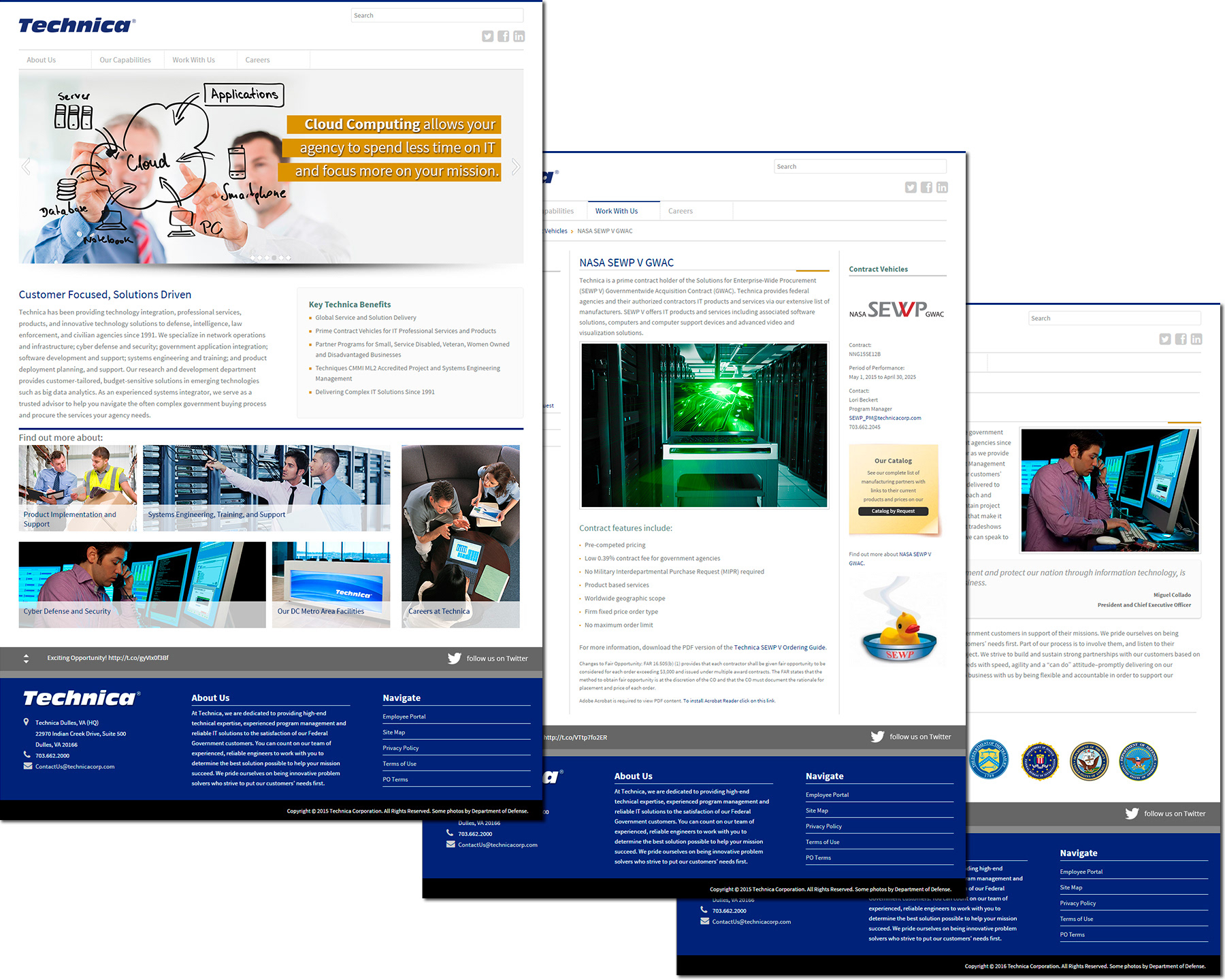 Miscellaneous Technica microsite designs.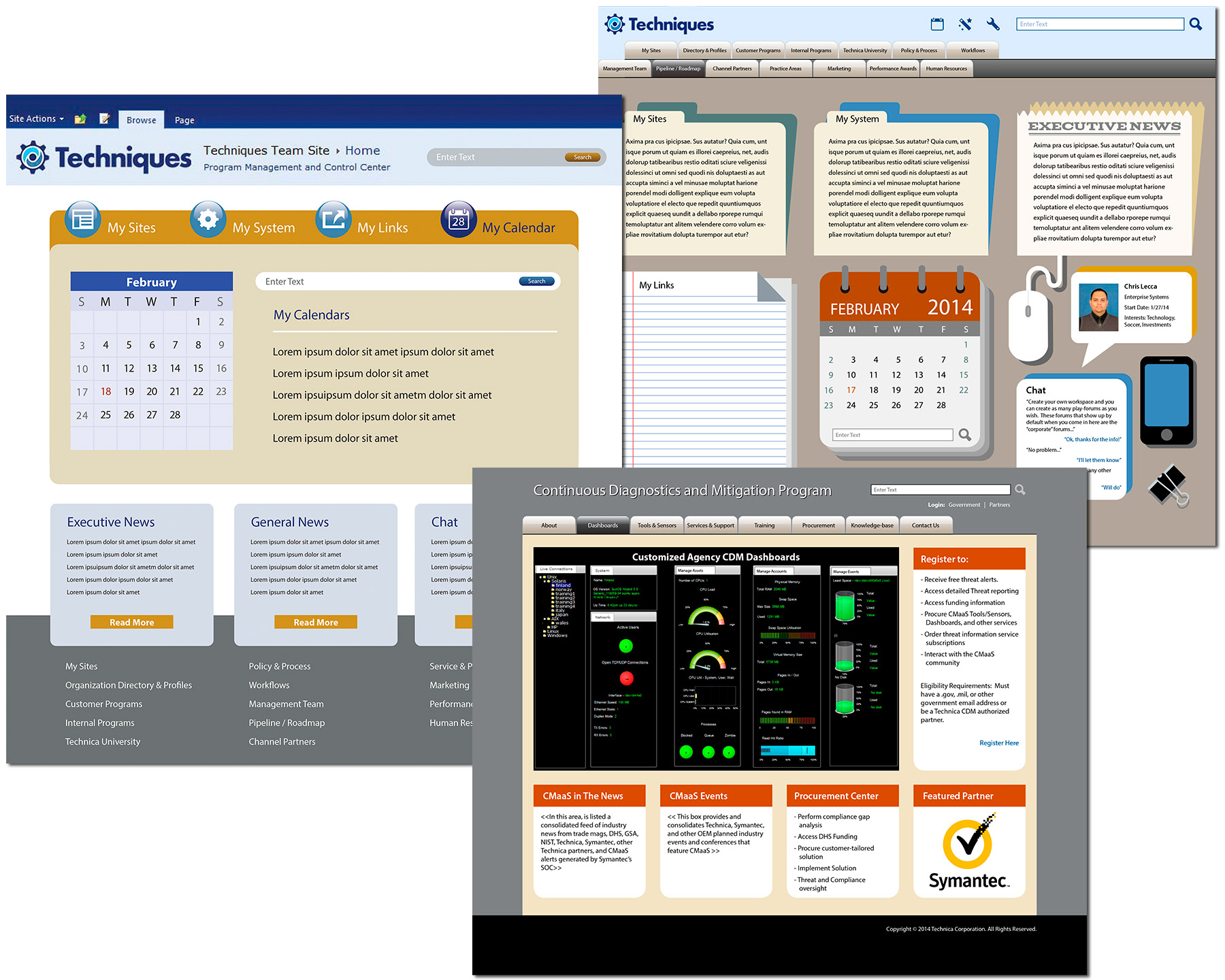 Onyx-Technica JV is one of the awardees of the Global Information Grid Services Management – Engineering, Transition and Implementation (GSM-ETI) contract. Through this Multiple award, indefinite delivery, indefinite quantity (IDIQ) contract, Onyx-Technica JV will provide labor and equipment for the engineering, transition, and implementation needs of the Defense Information Systems Network (DISN) and related Global Information Grid (GIG) capabilities and services.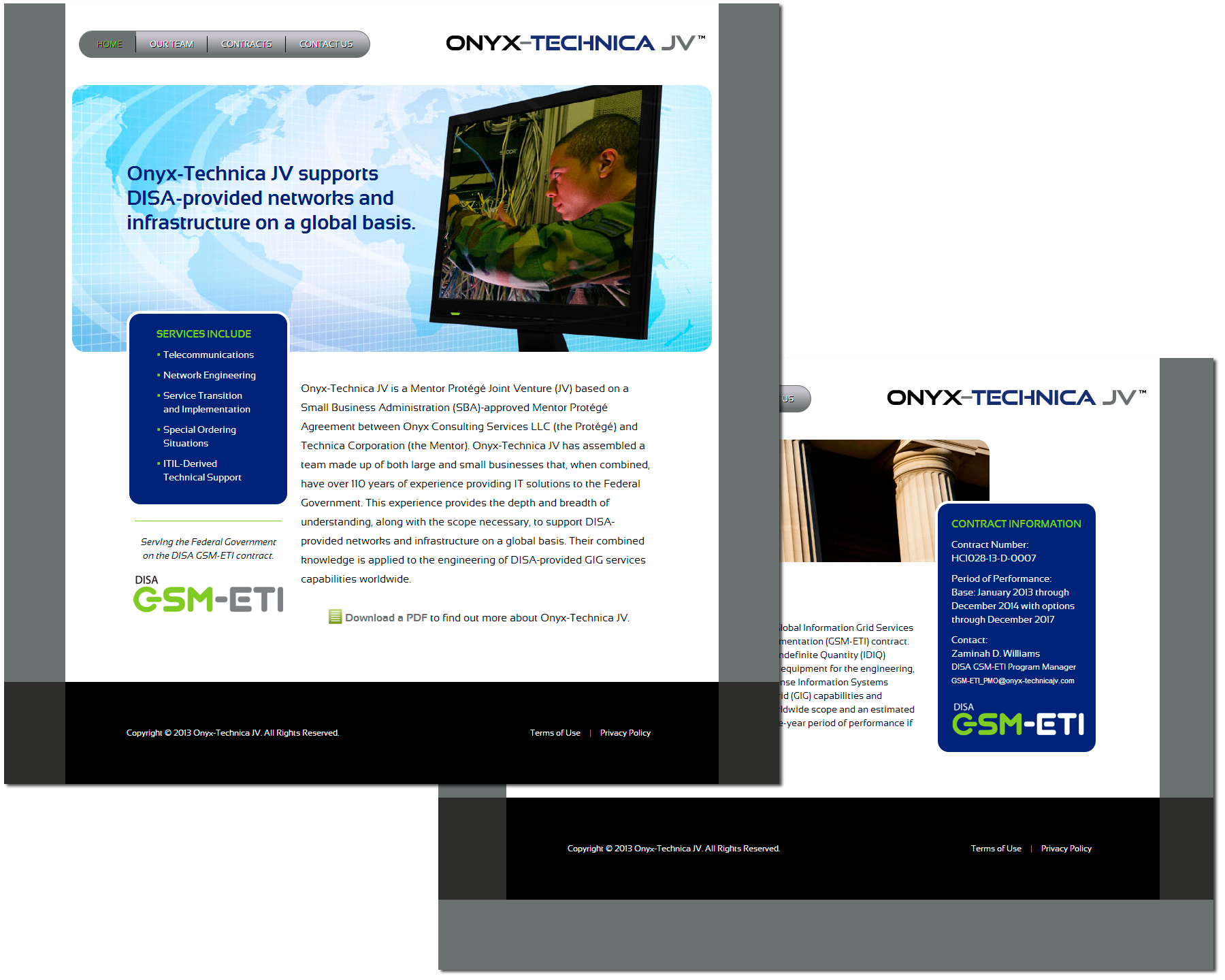 I was also responsible for posting content on Technica's social media sites.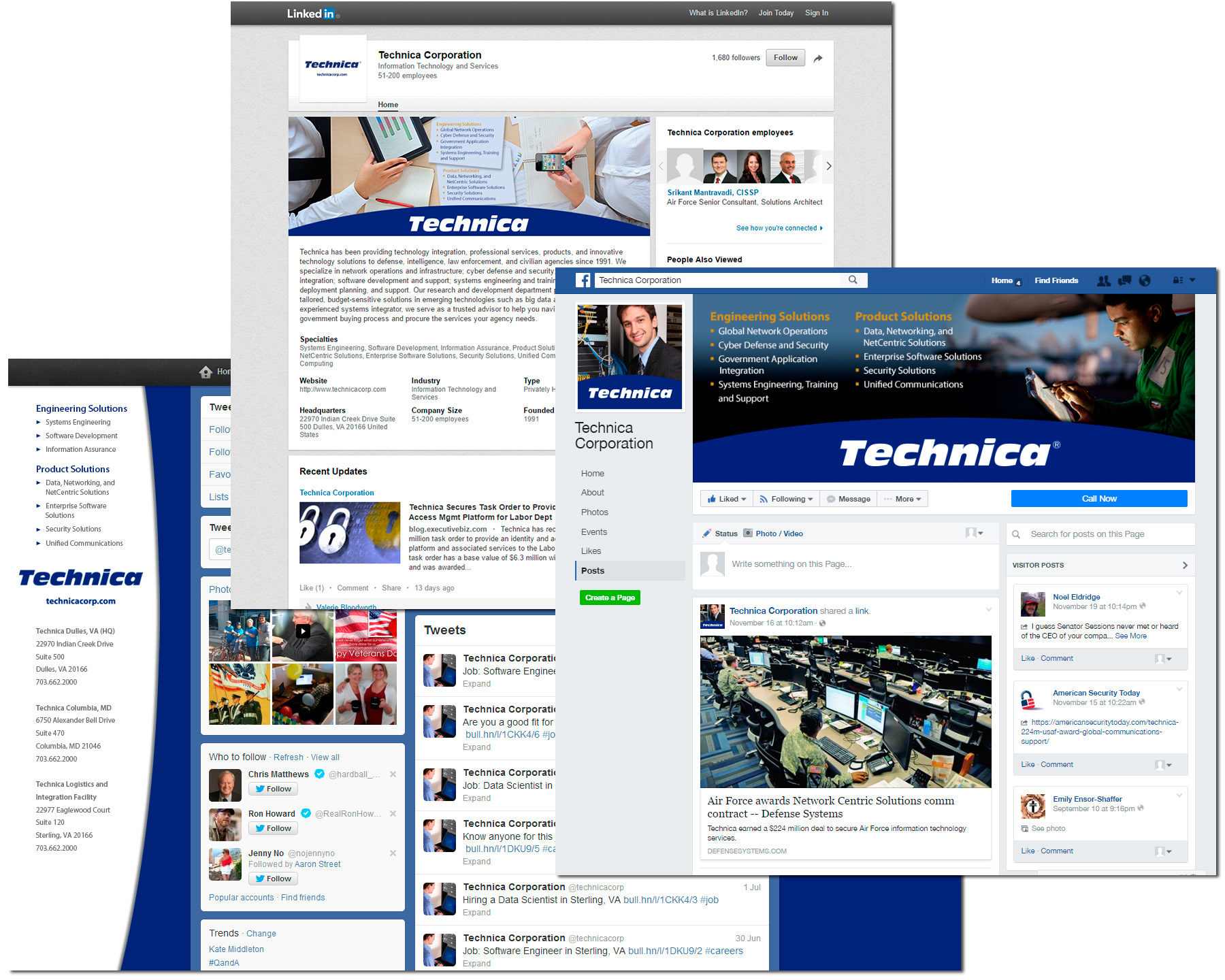 This educational website for the FTC is designed to appeal to kids ages 11–14 and to introduce them to basic economic concepts and show how the market works through interactive games and activities. As Creative Director, I supervised the creation and production of this very complex website. I even helped out with some of the illustrations and provided the voices for several characters.
I designed one of the concepts for the new JDG Communications website. This concept was based on promoting the company's focus on working for companies that "do good." As a result the focus was on "Communicating What Matters." This theme was repeated throughout the site by using phrases like "What Matters Most to You?" as navigational clues.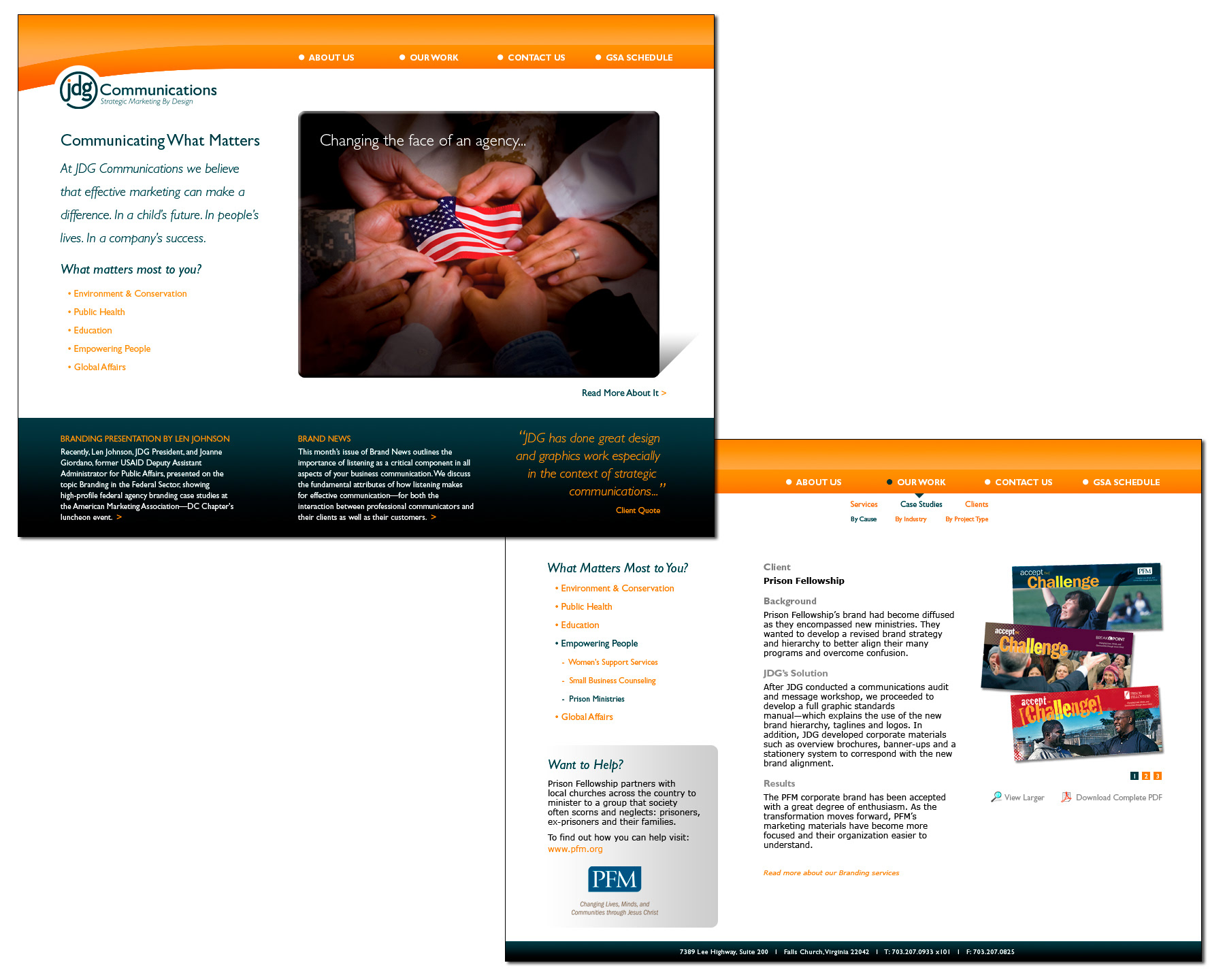 As Director of Creative Services at Vance one of the ways I expanded on the new brand was in building out new graphic treatments, and content, for the corporate website. These examples show "High-Risk Markets," "Training," and "Event Protection" (the Winter Olympics in this case).
The TIG City intranet site design for AMS was built around the concept of the company intranet being like a small town. You can go there to find anything you need. I designed and illustrated the buildings to look like what was contained in them (e.g. the "Post Office" looks like an envelope). This site was featured in Print Magazine's Digital Design Annual as one of the best web page designs of the year.