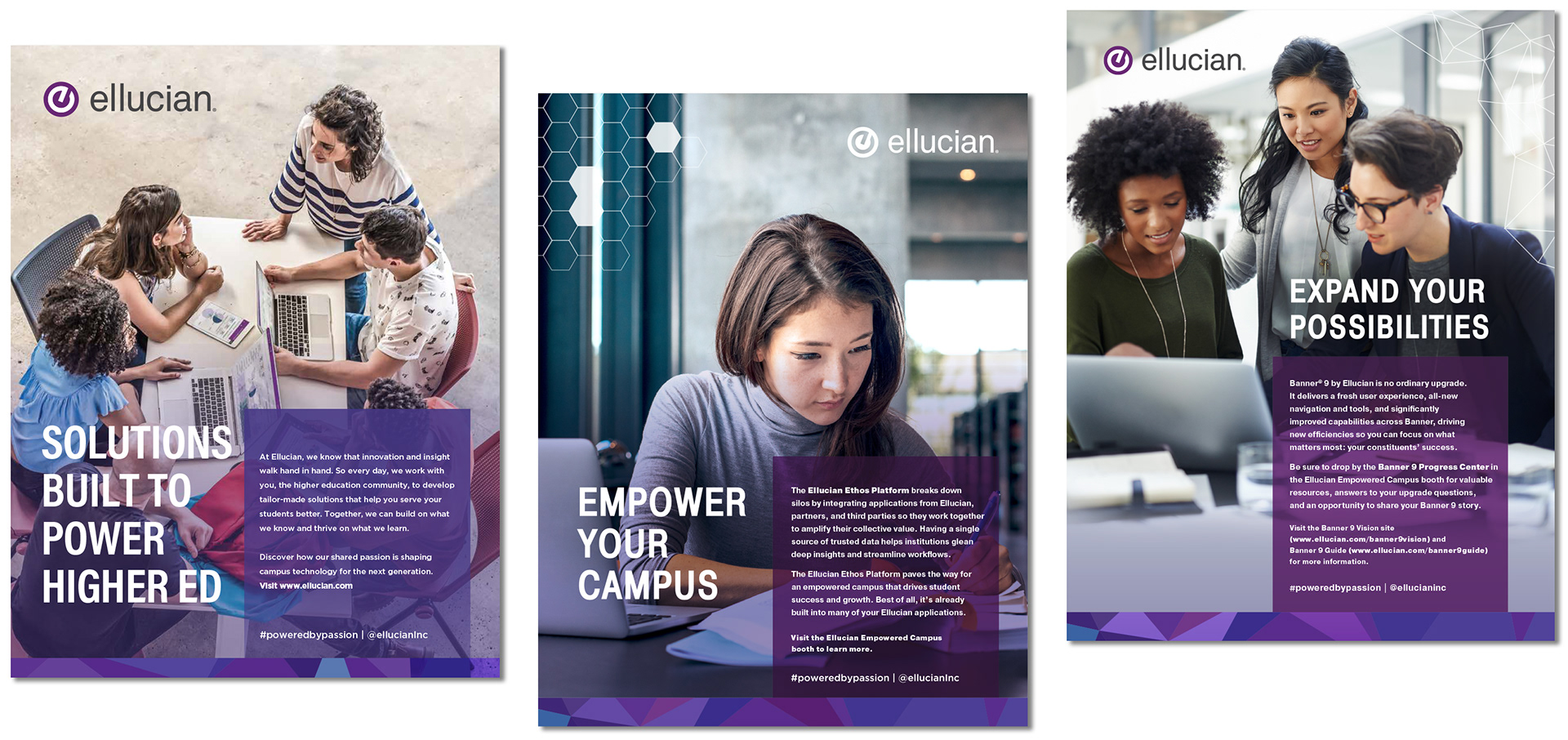 I designed a series of co-branded partner ads for Technica. I incorporated the outline of our blue arch but kept it white so as not to conflict with, or overpower, our vendor's logo.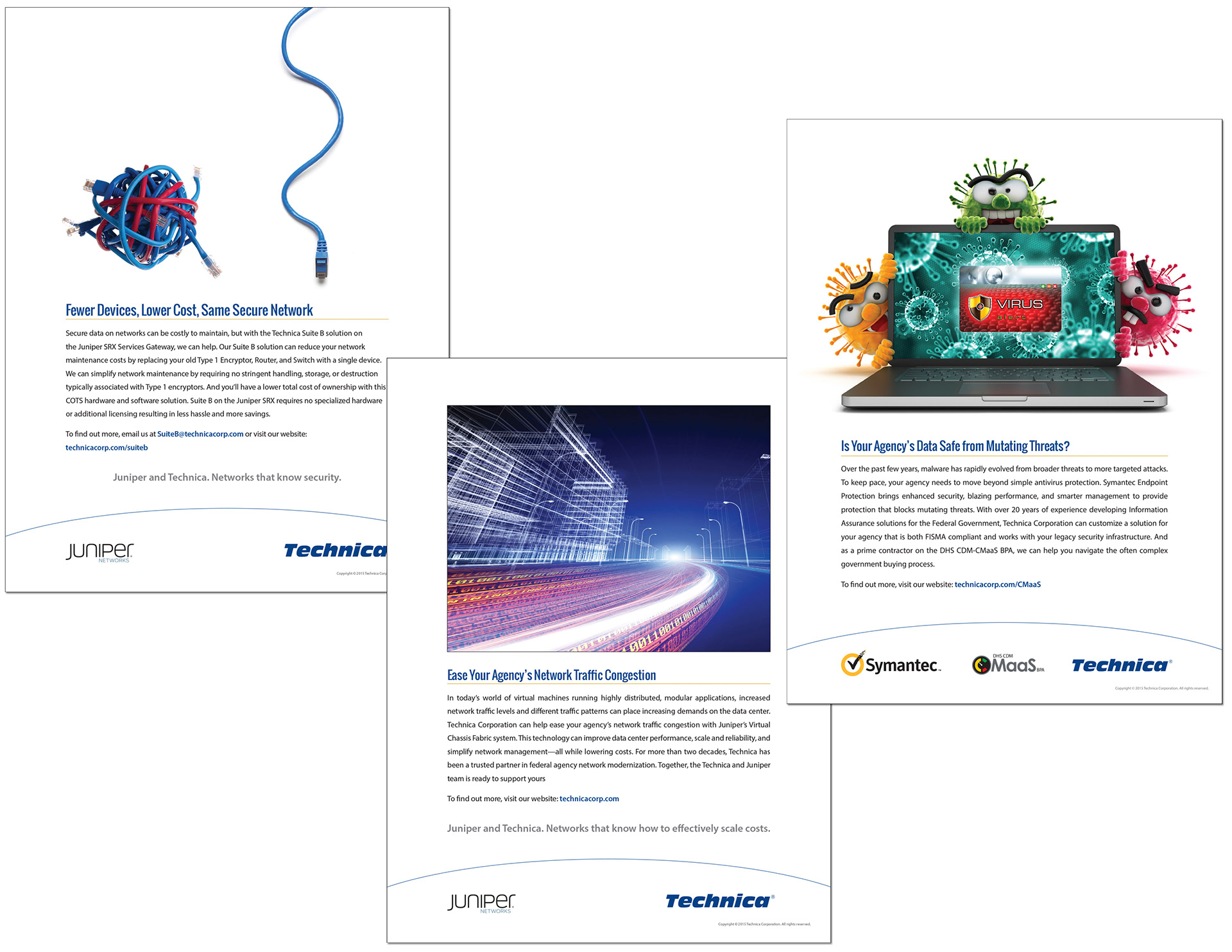 I also designed several co-branded display ads as companion pieces to the radio and print ads. Most of these banner ads were animated GIFs with click-throughs to our website.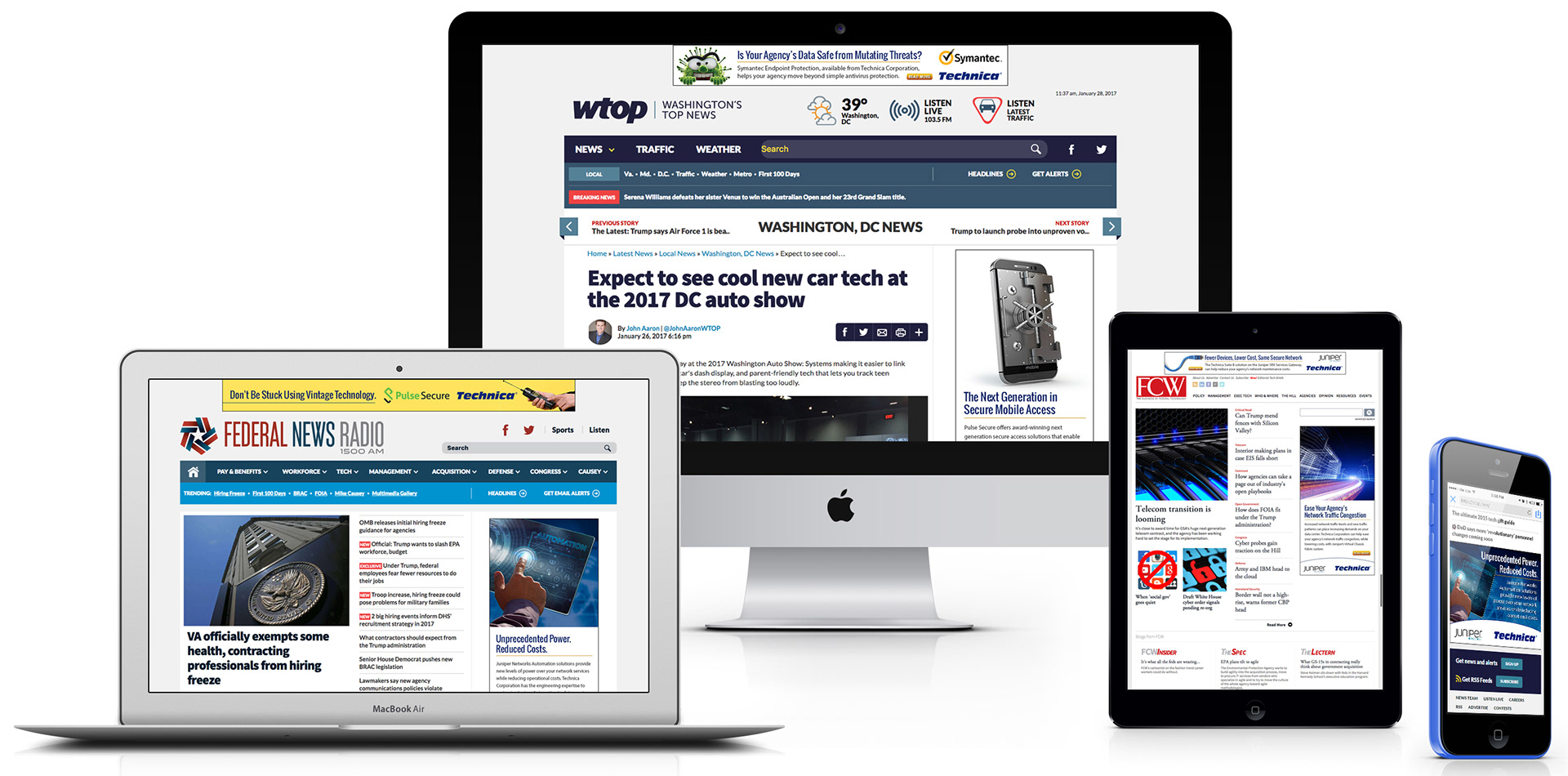 U.S. Fish and Wildlife Service
SMARxT Disposal is a public awareness campaign developed by the U.S. Fish and Wildlife Service (USFWS) to raise consumers' awareness about the environmental impacts from improper disposal of medications.
Ads for the United Way of the National Capital Area.
These ad concepts for QinetiQ were designed to communicate two different value propositions. The first was that, although they had the benefits of a large company, they could also be quite agile. The second (and the one they eventually went with) was to convey the message that even though they were essentially a new company, they were in fact made up of several smaller companies that had been around for a long time.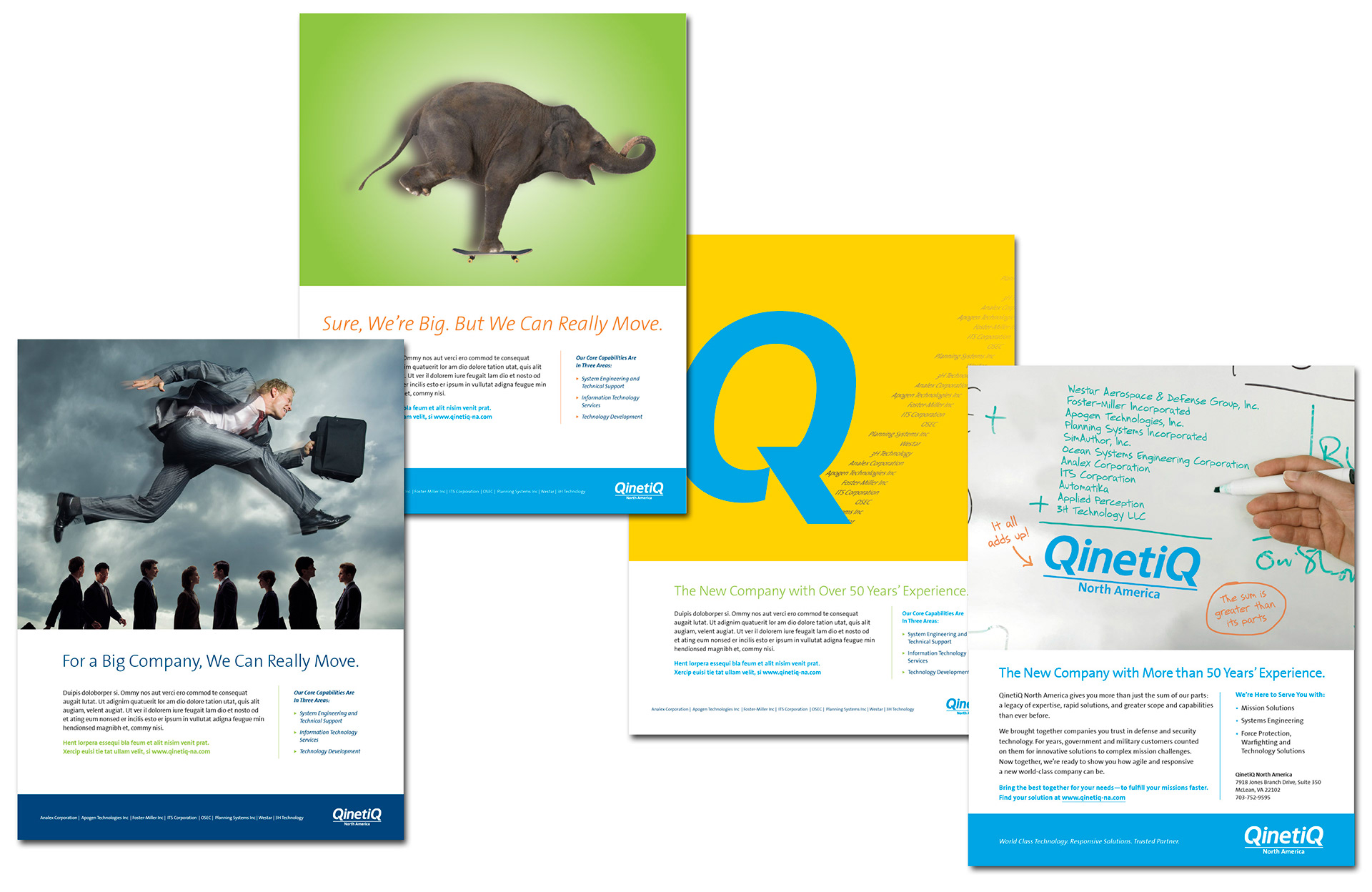 General Services Administration (GSA)
When the U.S. General Services Administration (GSA) decided to merge two of their services into one, they needed an ad campaign to explain this change to their customers. I came up with the headline, "One Country. One Mission. One Source." and designed the service icon and ads to not only announce the merger, but to highlight their value proposition that they are America's only source solely dedicated to procuring goods and services for government.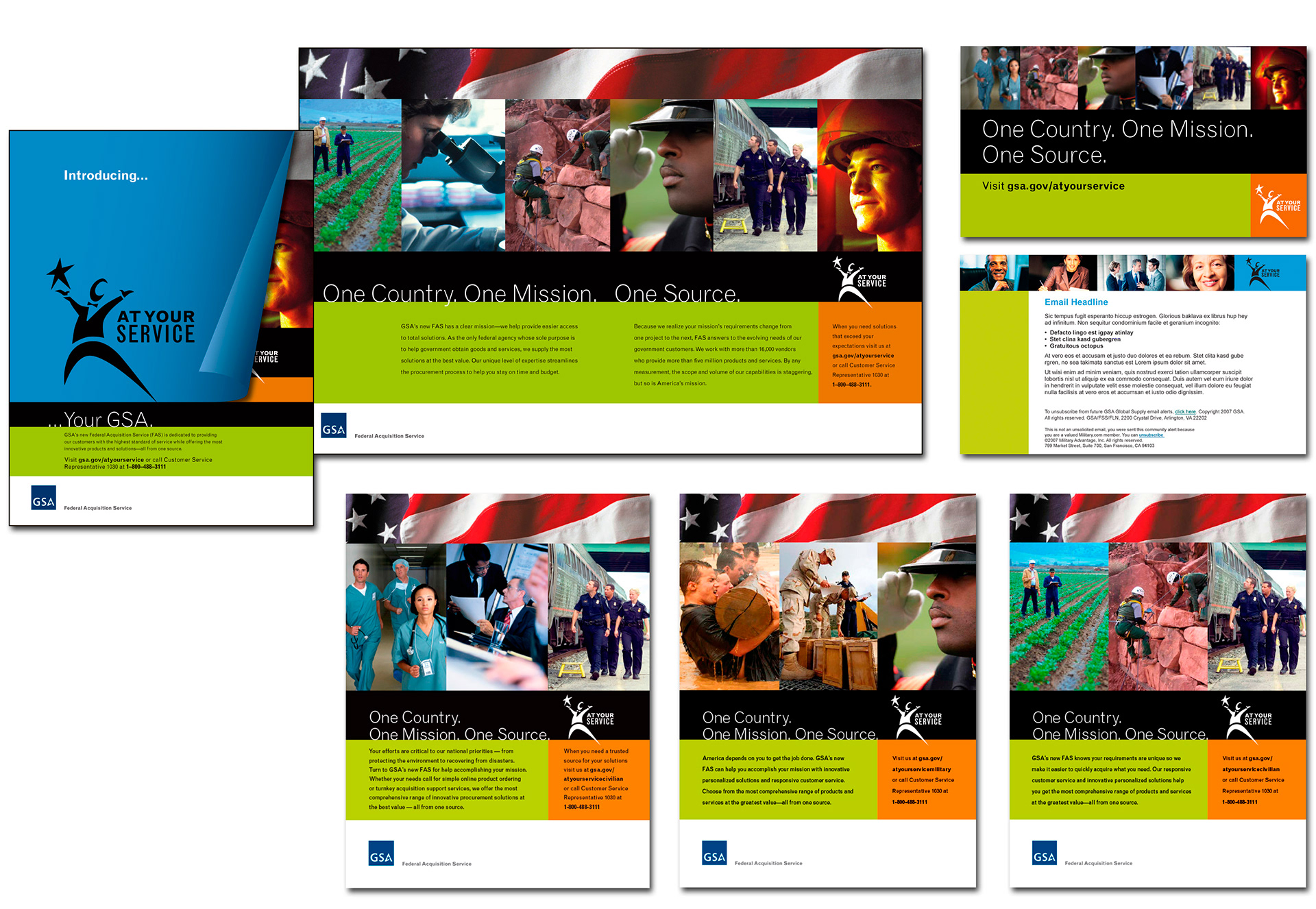 Subsequent solution-focused ads ran in a variety of government trade publications, securing nearly 9.7 million impressions between print and interactive media.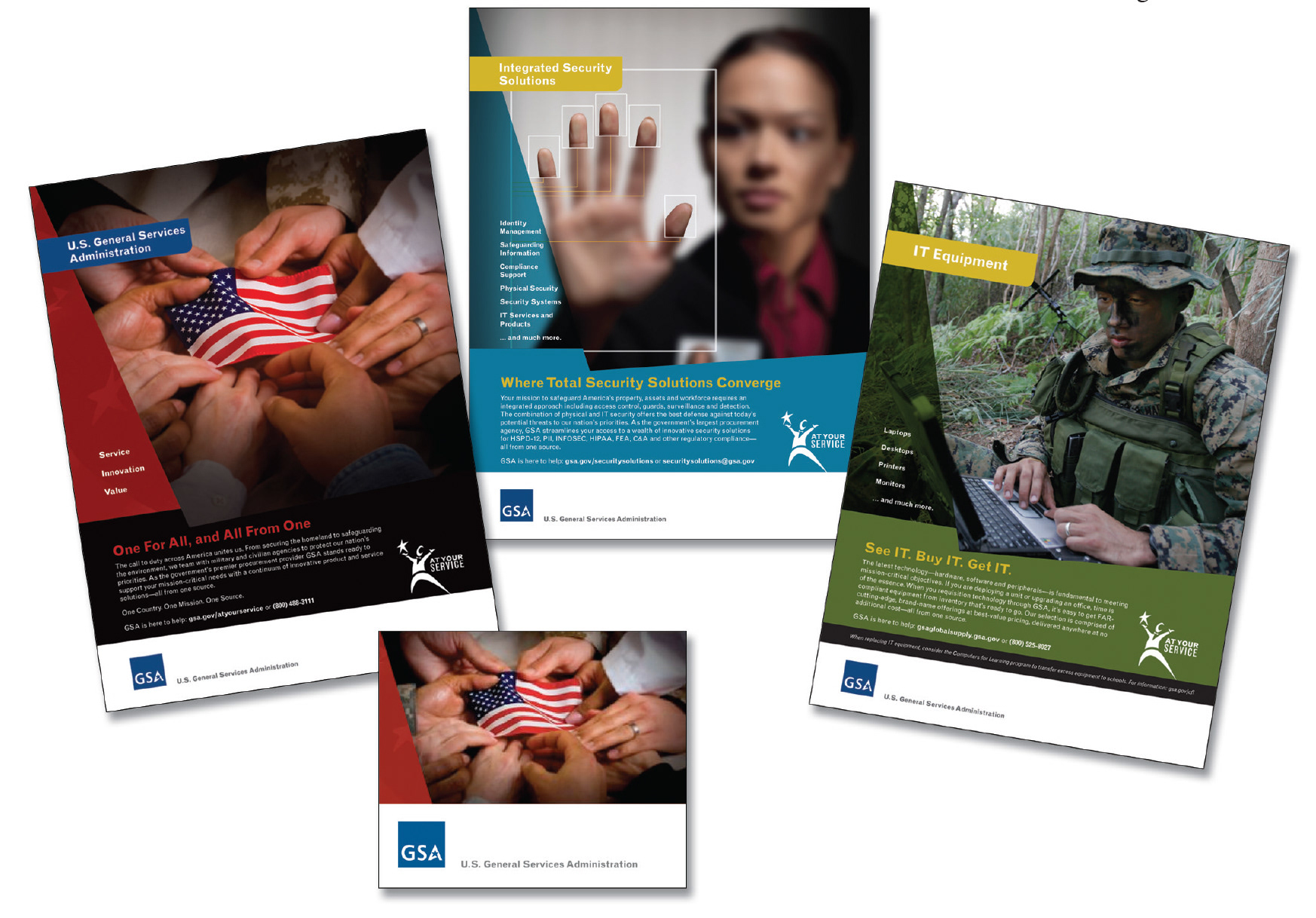 Annapolis Visitor's Bureau
This ad campaign for the Annapolis Visitor's Bureau was centered on the idea that "it's different here." To communicate this concept simple, common activities are given a twist when combined with an image from the Annapolis/Anne Arundel area. In this context "our backyard" is the Severn River and a "shopping mall" is actually the stores along Main Street. As Creative Director for the series I wrote the copy for the ads and came up with some of the images.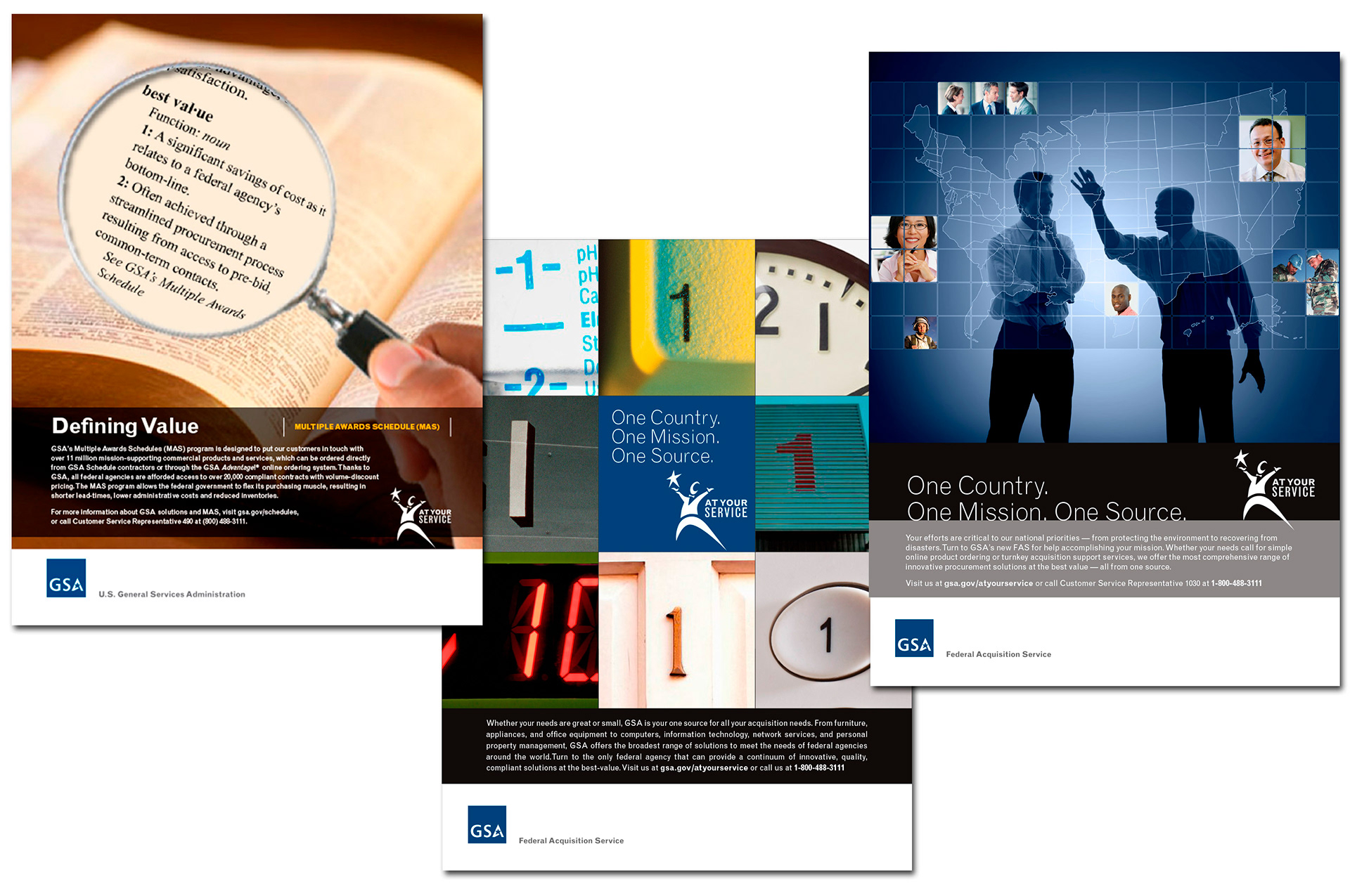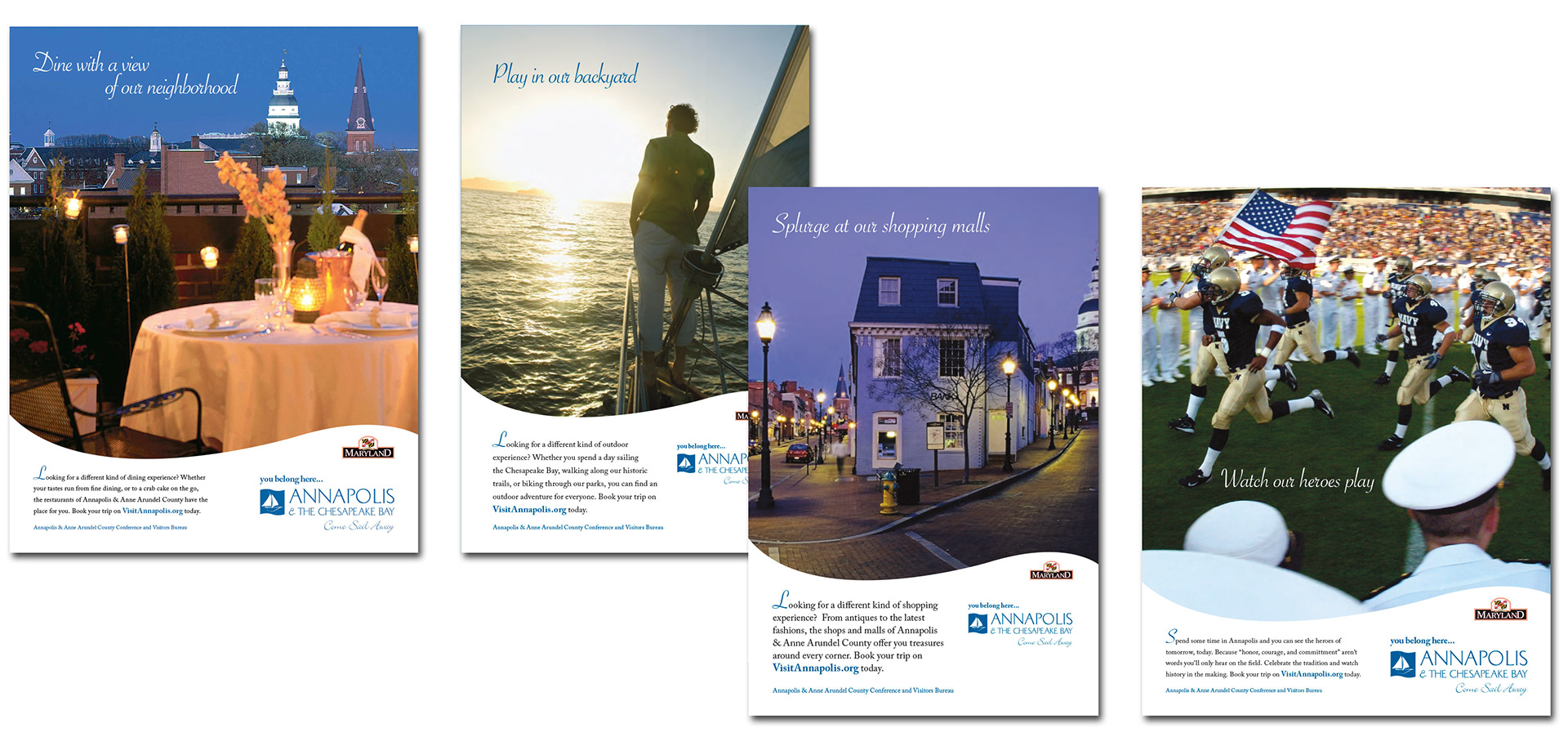 I designed these ads for Vance to communicate the message that their security solutions help you solve what's keeping you up at night.
Various ads done while I was the Creative Services Manager at GTSI. For the co-branded ad for GTSI and Panasonic Toughbook I came up with a rough sketch of this concept which I gave to the designer to execute. We used a stock image for the vault, and had a photoshoot of the laptop to get a perfect match.