After interviewing key stakeholders throughout the company, I developed a new unified look and feel which emphasized their key strength—their knowledgeable and experienced engineering staff. I also added the "Technica Arch" as a unifying element. Then I designed collateral templates, trade show graphics, PPT templates and a new web site design. I also wrote a Marketing Style Guide and designed a Brand Standards Guide to help others in the company implement the new style correctly.
Our collateral templates utilized a simple three-column grid to bring consistency and improve readability of our marketing pieces. Type and images can stretch across one, or two columns as long as they align to the grid. The color bar and copy identify the collateral as an Engineering Solution, Contract Vehicle or Corporate collateral.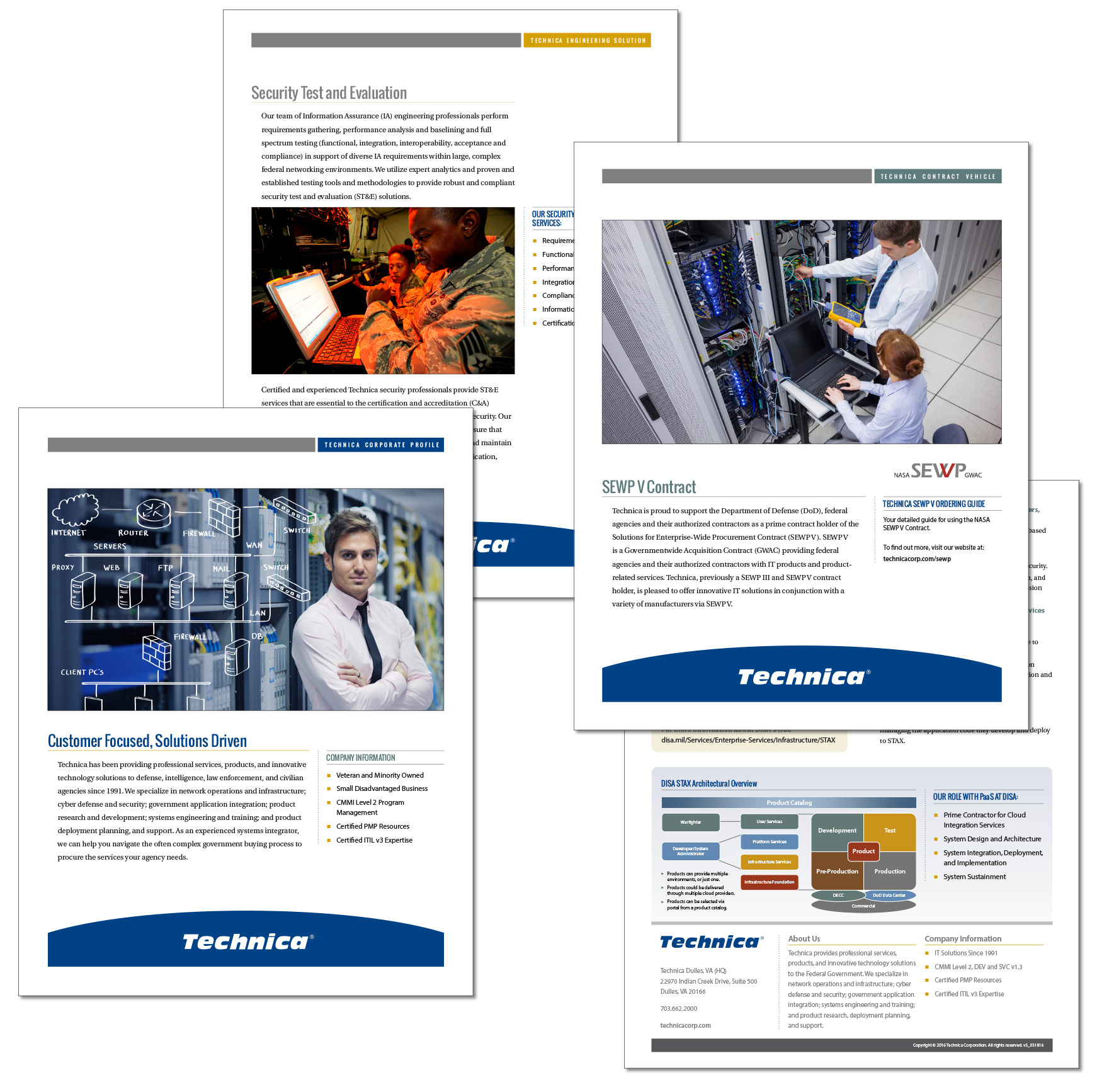 I designed a series of co-branded partner ads for Technica. I incorporated the outline of our blue "Technica Arch" but kept it white so as not to conflict with, or overpower, our vendor's logo.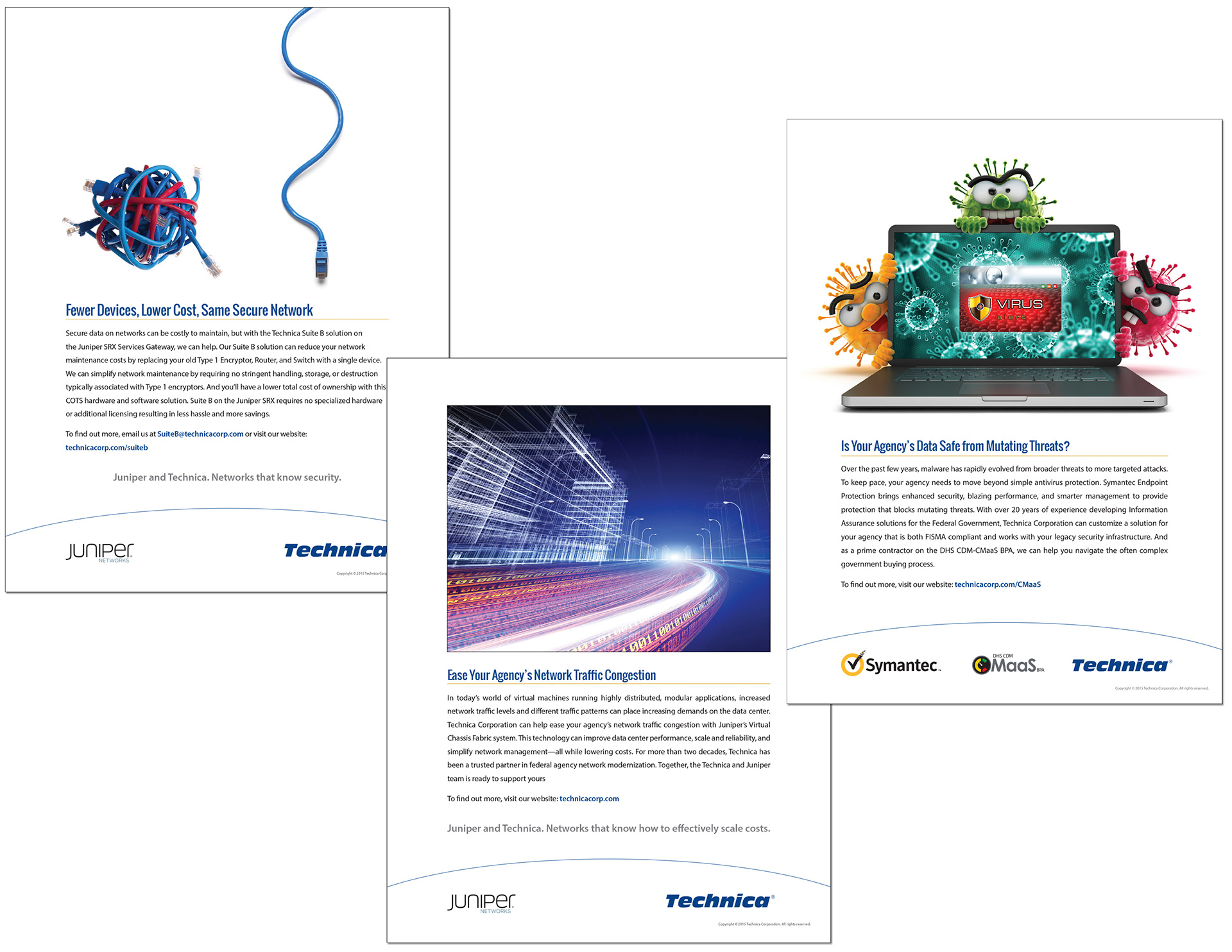 I also designed several co-branded display ads as companion pieces to the radio and print ads. Most of these banner ads were animated GIFs with click-throughs to our website.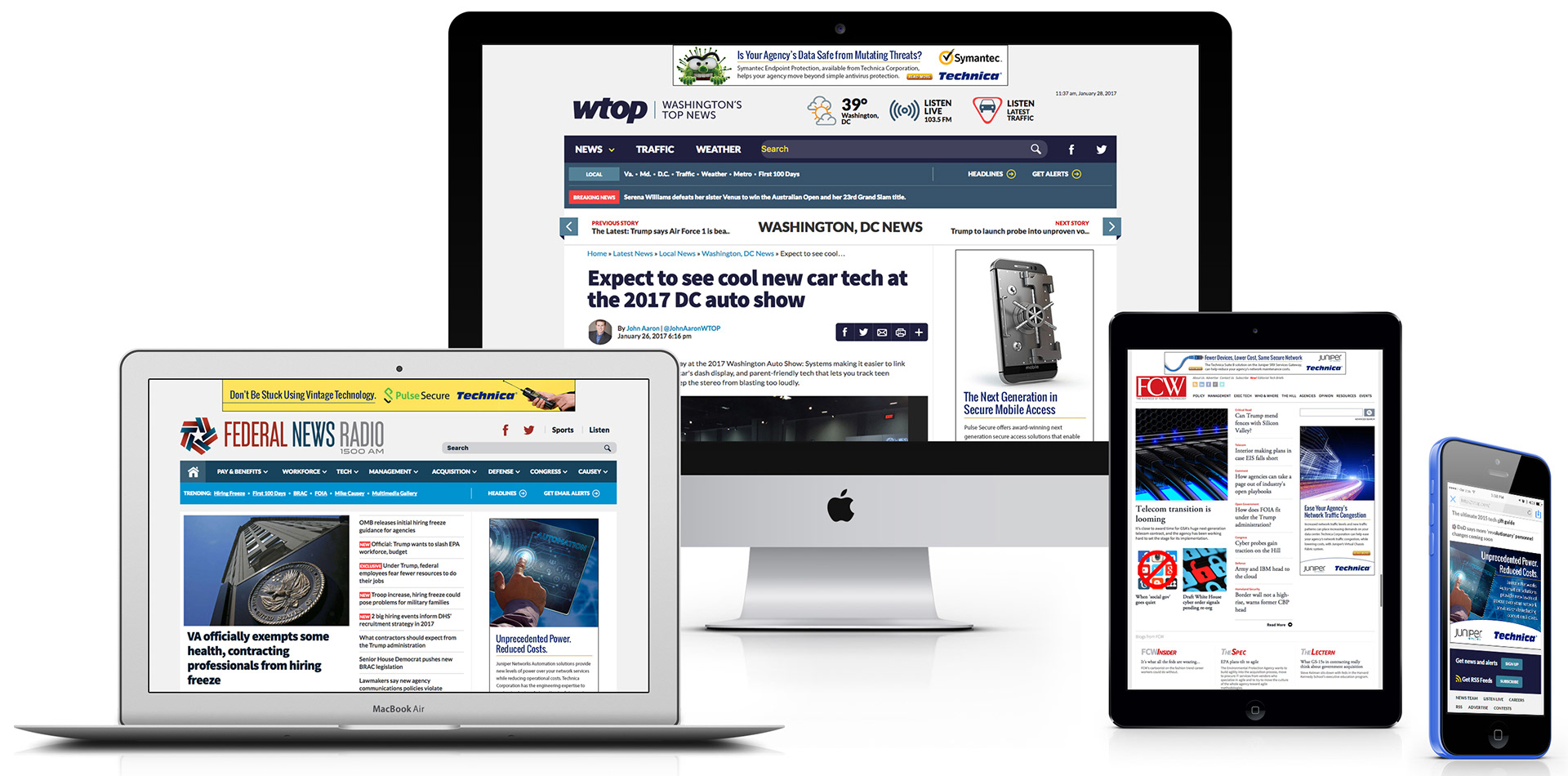 The home page for the corporate website features a rotating banner that promotes Technica's services. I was responsible for all the content and graphics on the site. The site is a responsive design using WordPress. This platform also enabled me to upload most of the updates to the site myself.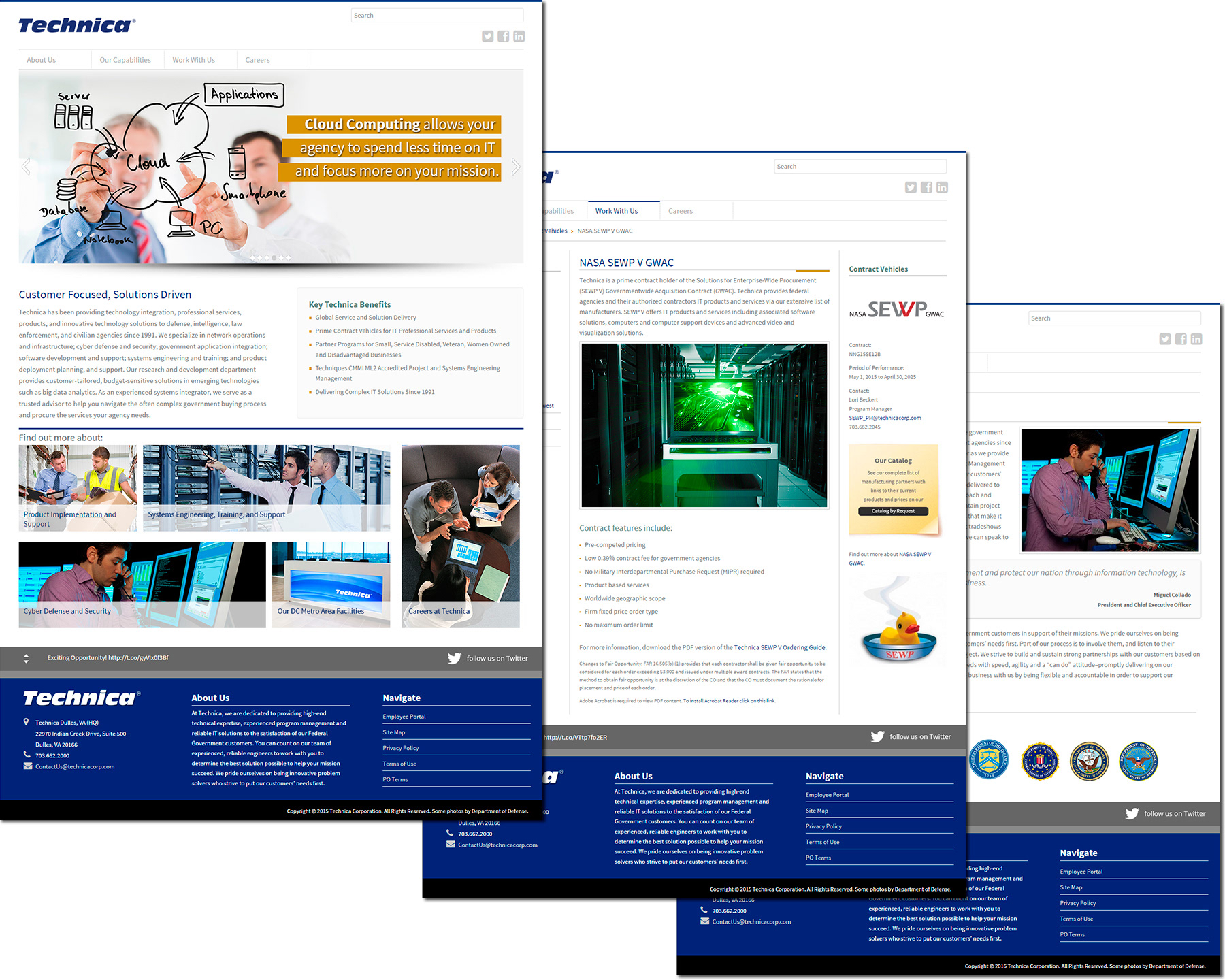 Designs for home page for company intranet, and CDM microsite (unpublished).
I also designed and updated the content on Technica's social media sites.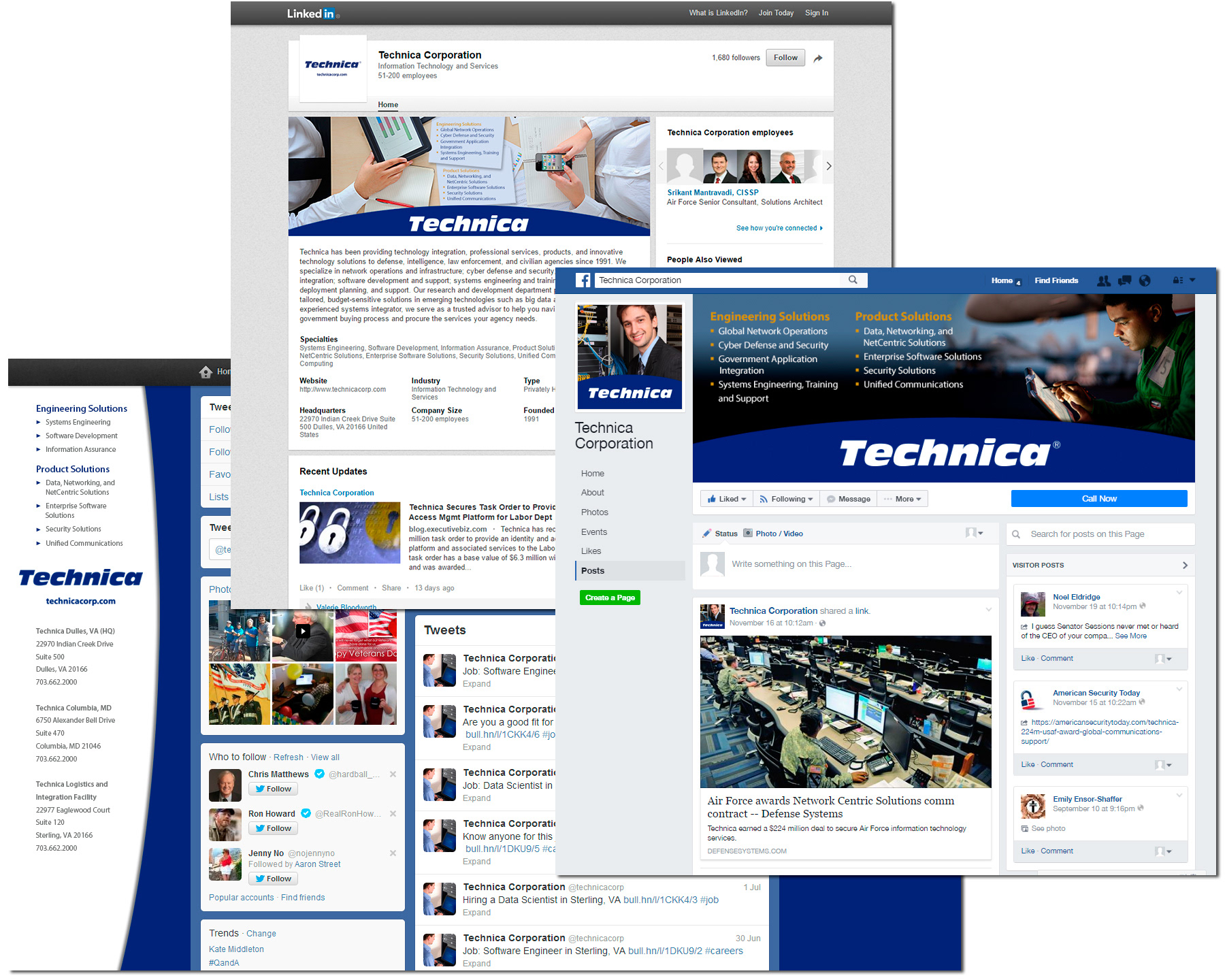 I chose and designed their 10' x 20' tradeshow booth which also featured the "Technica arch."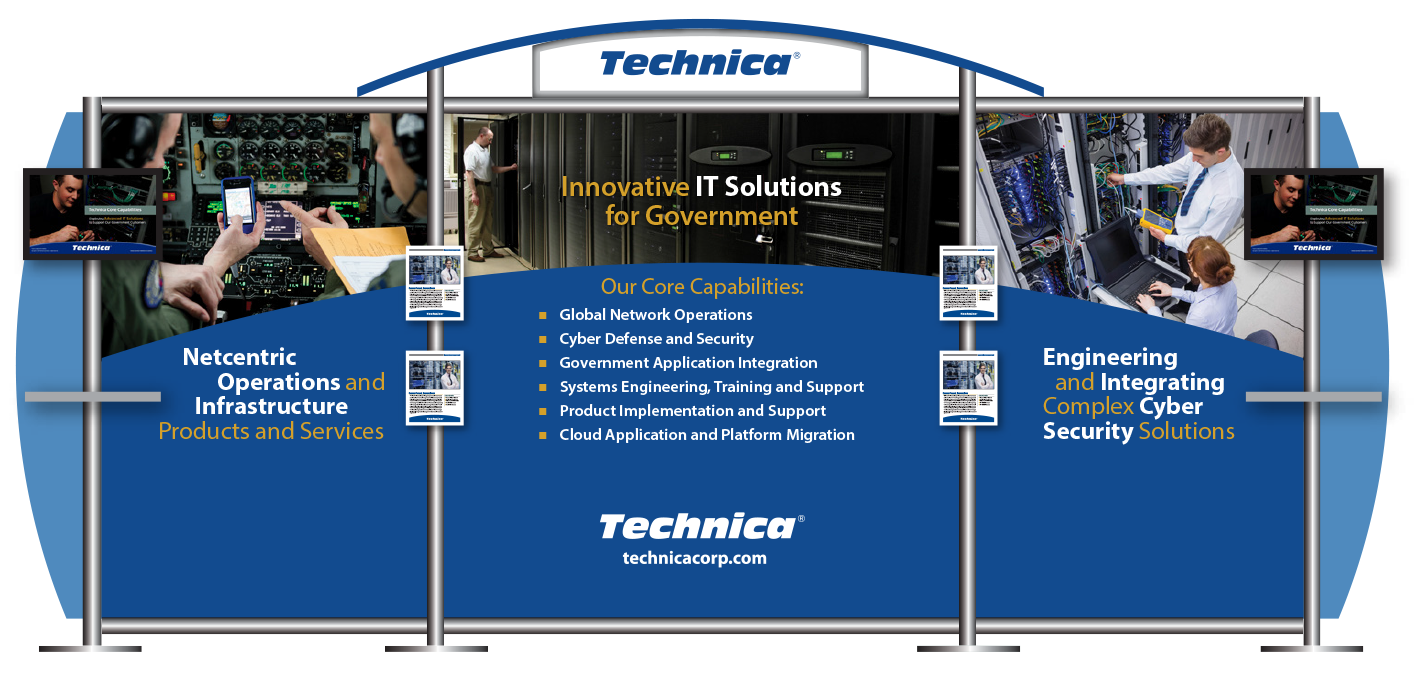 Technica Employee Benefits brochure, postcard and display ad.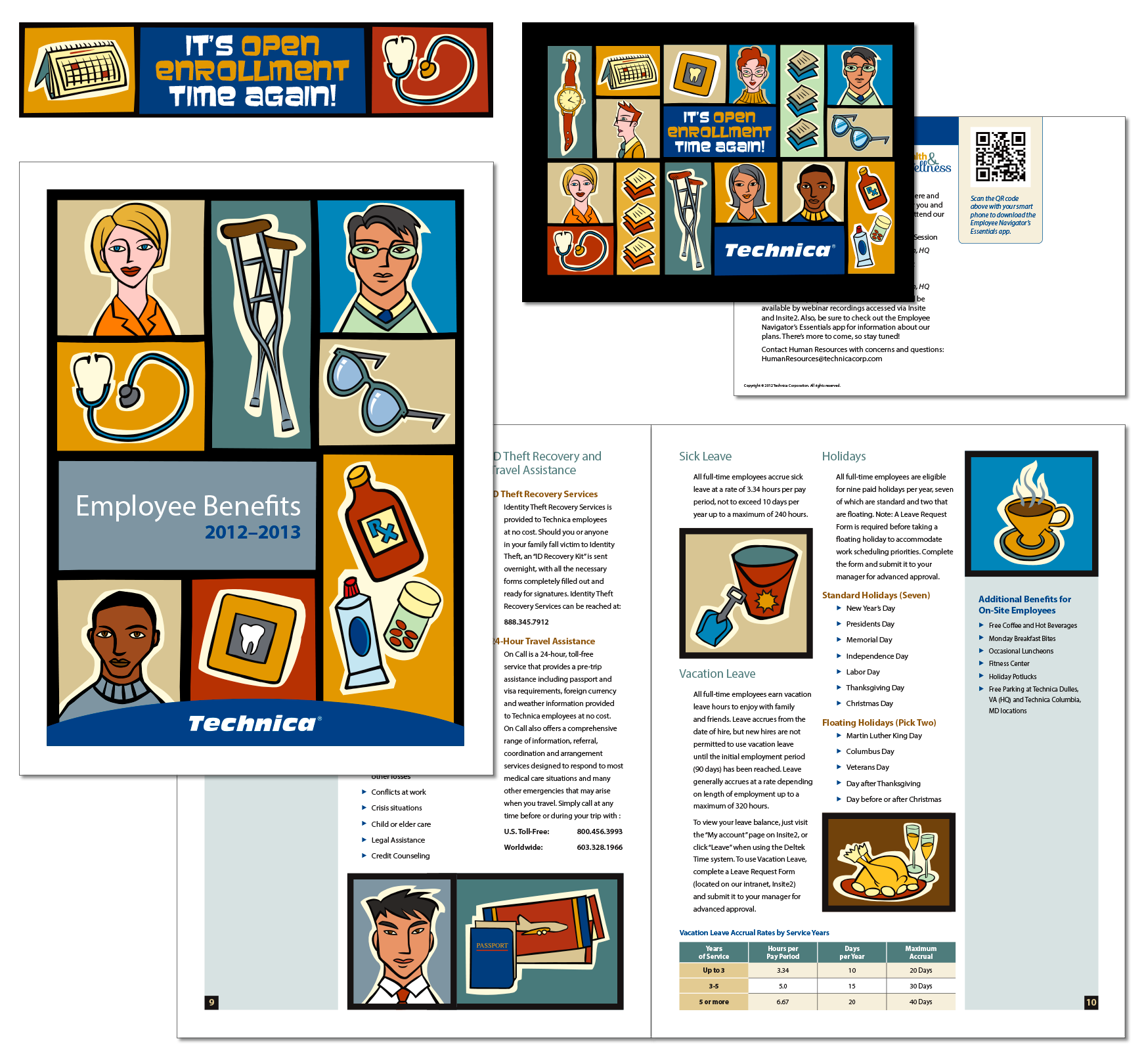 Technica internal event signage and flyers.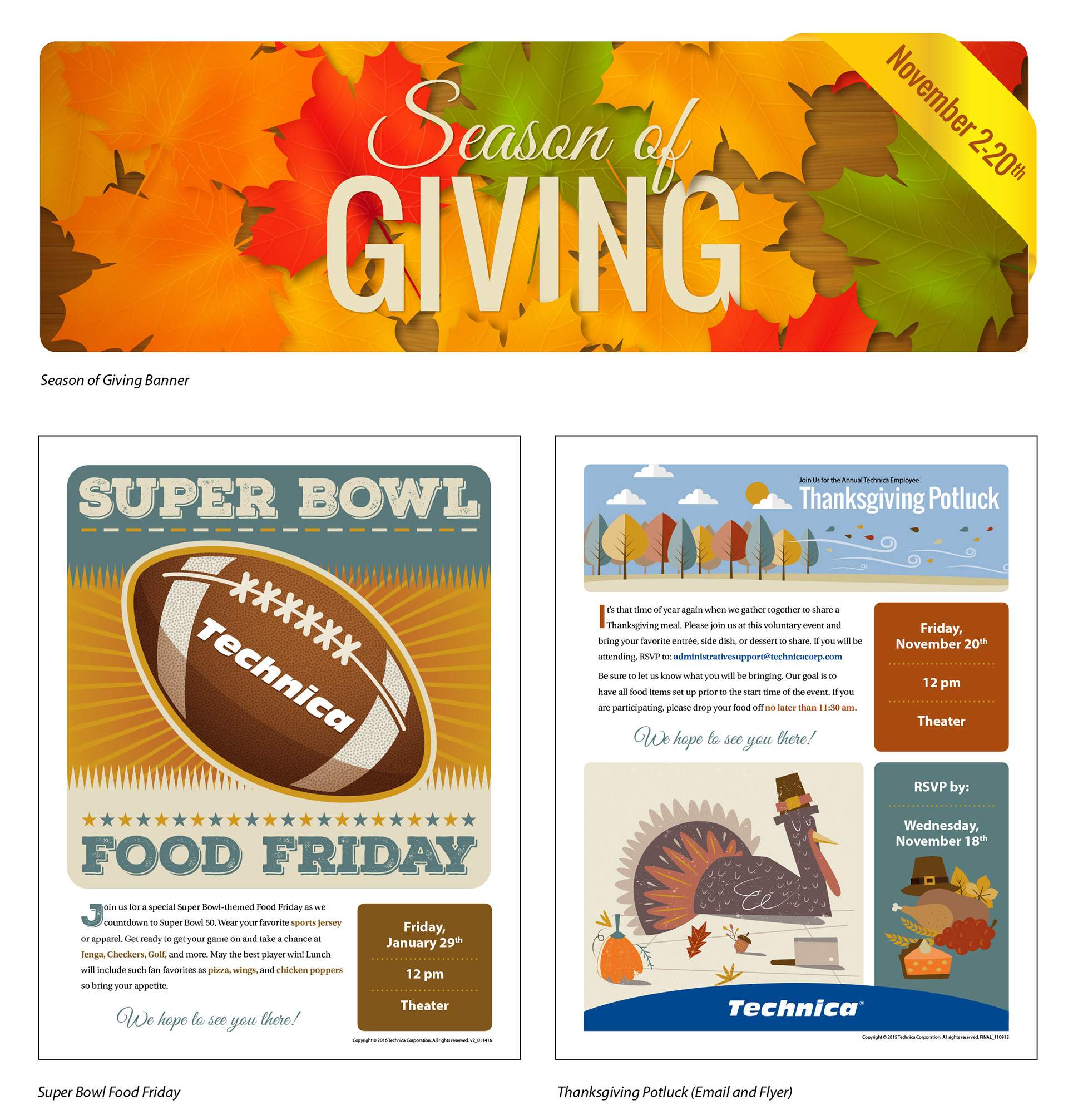 I designed the backlit graphic for the desk in our reception area with a more abstract representation of the arch graphic.