SMARxT Disposal is a public awareness campaign developed by the U.S. Fish and Wildlife Service (USFWS) to raise consumers' awareness about the environmental impacts from improper disposal of medications. We designed an integrated series of materials, and developed a brand standards guide to ensure future campaign materials follow the distinctive look and feel.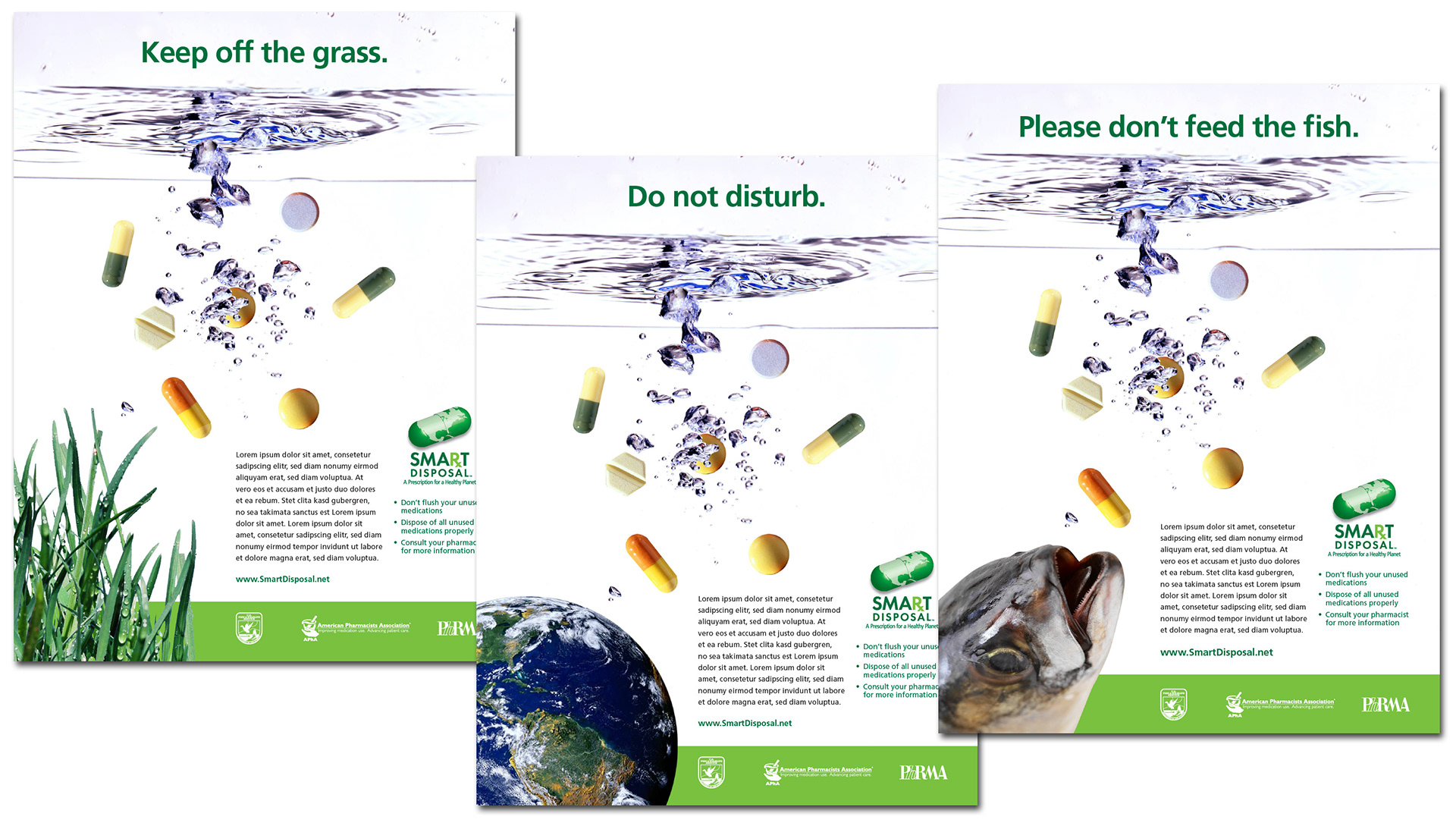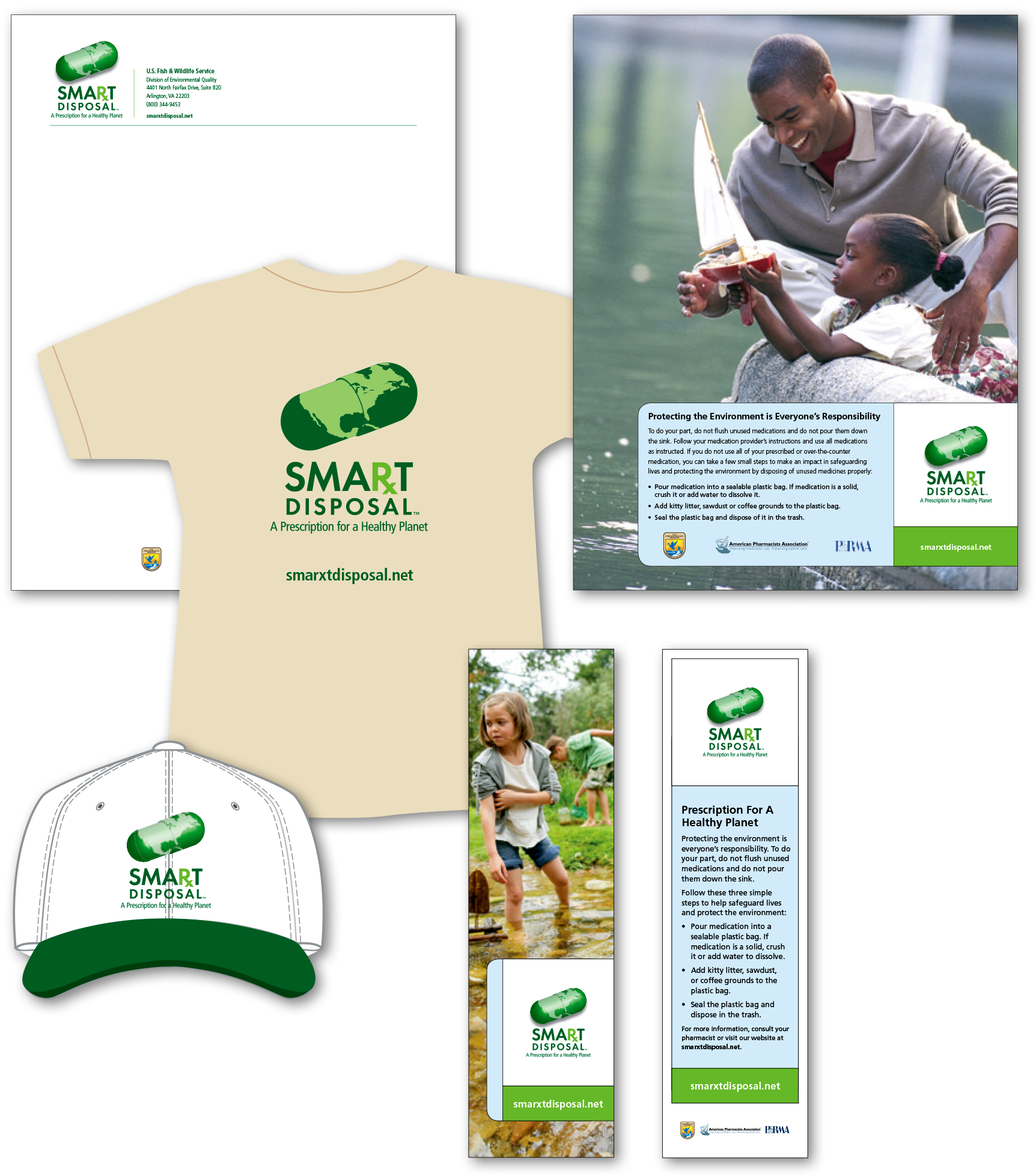 This design started as series of print ads and web banners that ran in a variety of government trade publications, securing nearly 9.7 million impressions between print and interactive media. Using the underlying themes of patriotism and customer focus, the image created was visually symbolic of various agencies working together with GSA through the use of a custom photograph of various hands holding onto a small American flag. It was subsequently developed into everything from bus backs, Metro station posters, brochures and even special hotel key cards for a conference.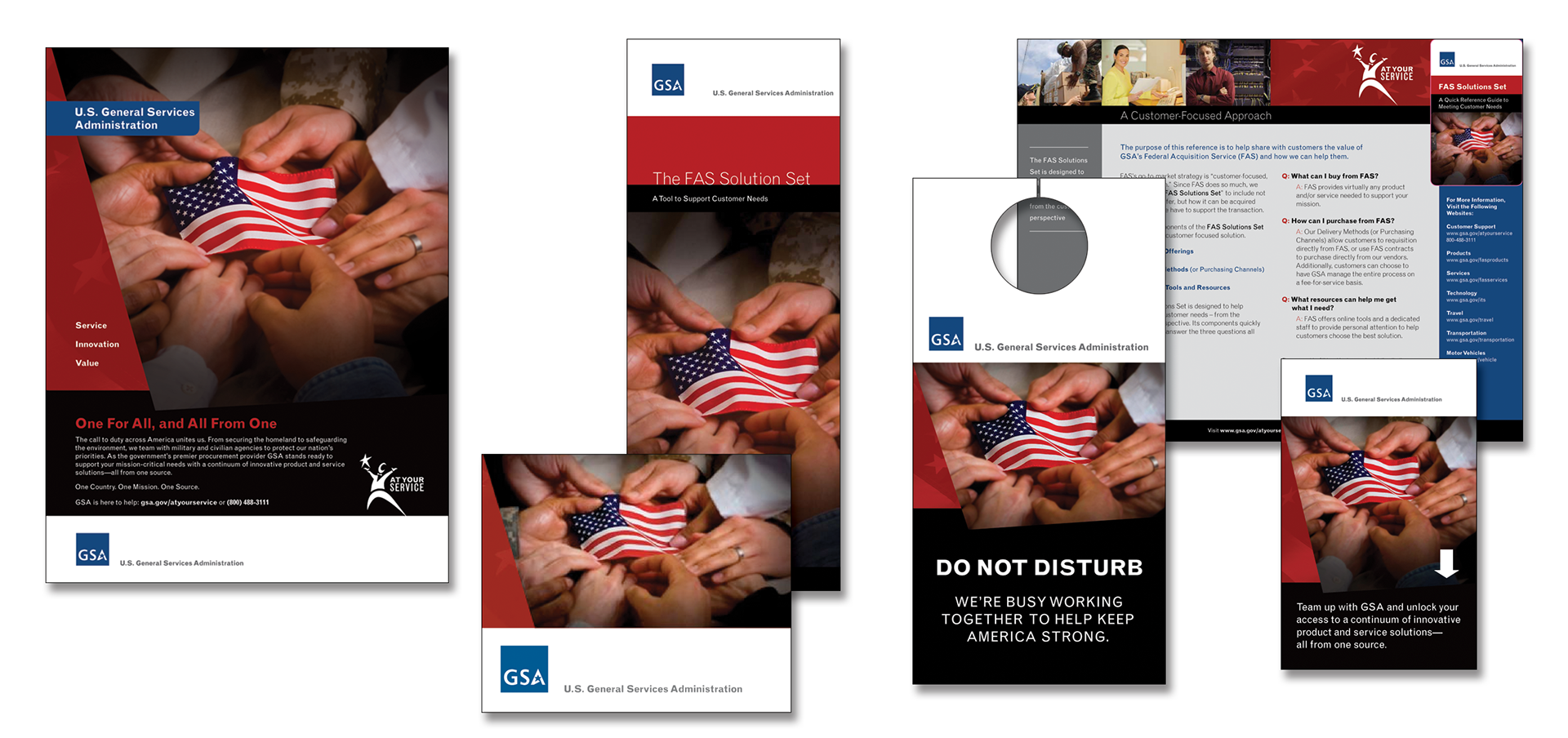 I designed an integrated marketing campaign around Vance's security services at the Winter Olympic Games in Torino, Italy. The look and feel was designed to be reminiscent of classic travel posters. The campaign included both print and online components.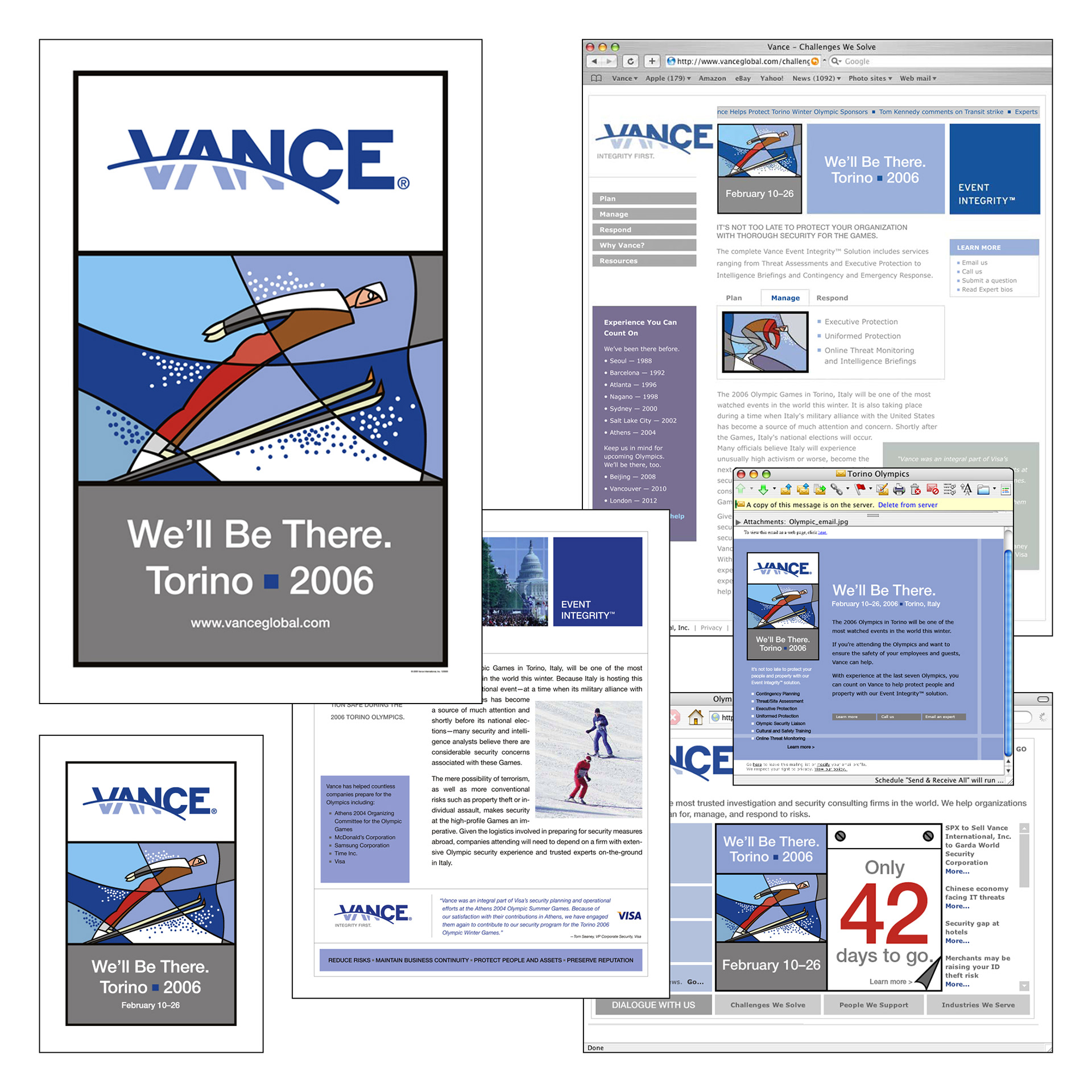 D
o
D Worldwide Human Resources Conference
I designed and directed the execution of integrated marketing campaign for the Department of Defense Worldwide Human Resources Conference. The theme for the conference was "The Future is Now" and the look and feel was designed to evoke the optimistic vision of the future that was exemplified by the posters done for the WPA.