I was the Creative Services Manager at GTSI during the "I Rely on GTSI" marketing campaign. I worked with an outside branding agency, our internal design team and a local advertising agency to develop the new brand. The multi-channel approach was implemented on Metro station dioramas, print and web ads, as well as a range of collateral.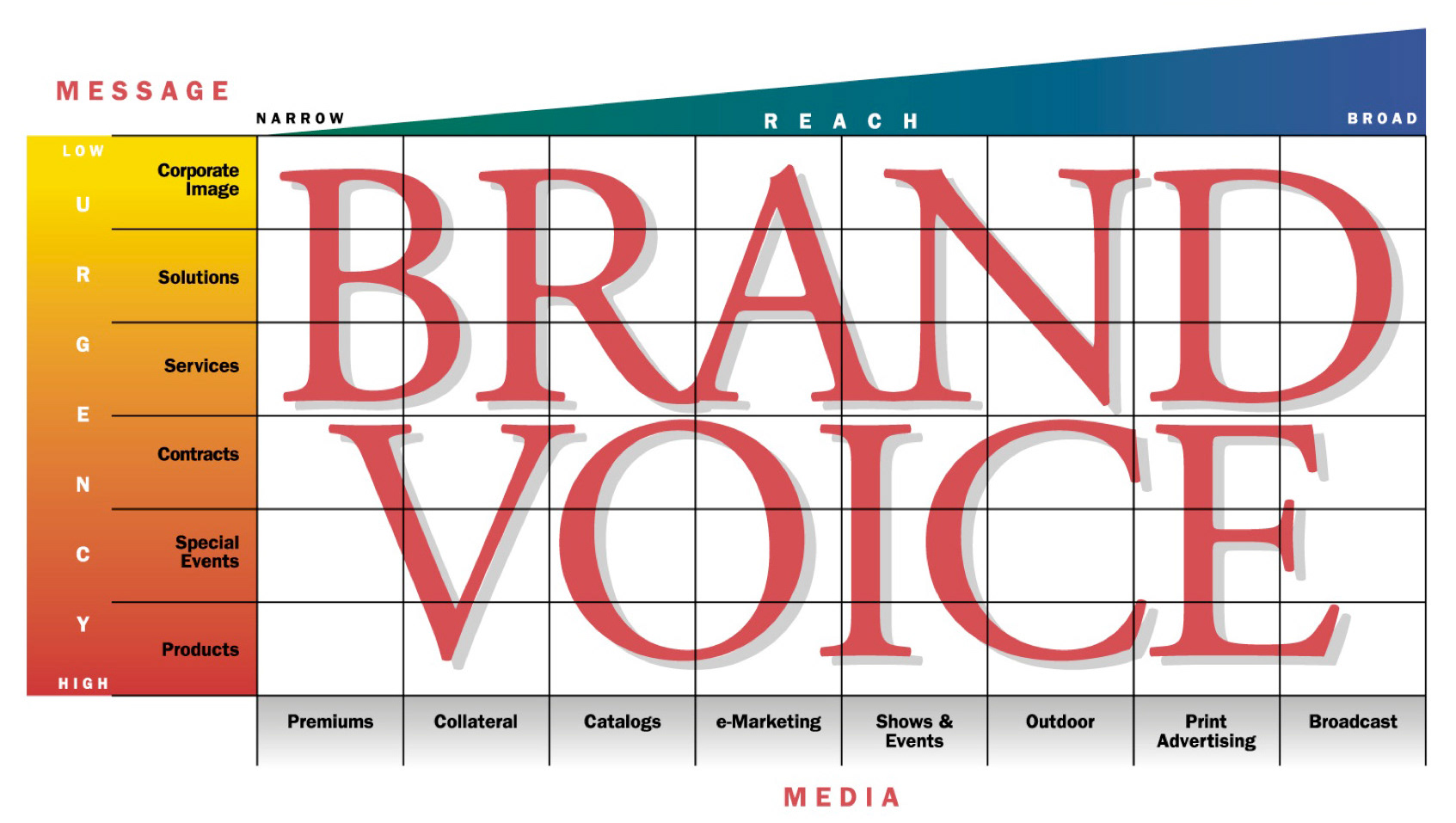 I developed this "Brand Voice" chart to help explain the complexity of the GTSI brand to the branding firm. The "I Rely on GTSI" concept was based on the idea that trust and reliability is very important to government procurement officers when making their purchasing decisions.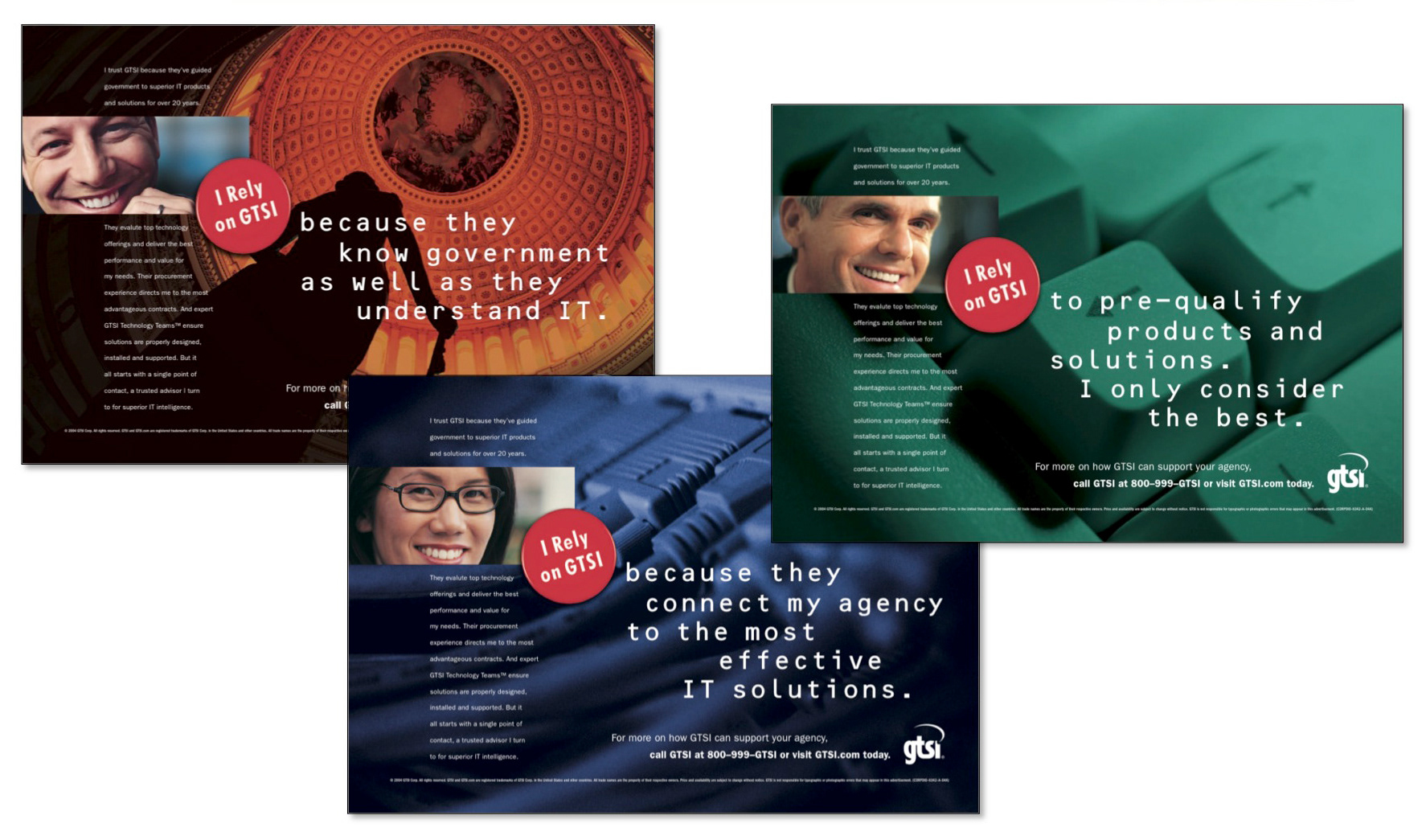 The corporate versions of the Metro station dioramas we produced were the closest to the brand firm's original concept.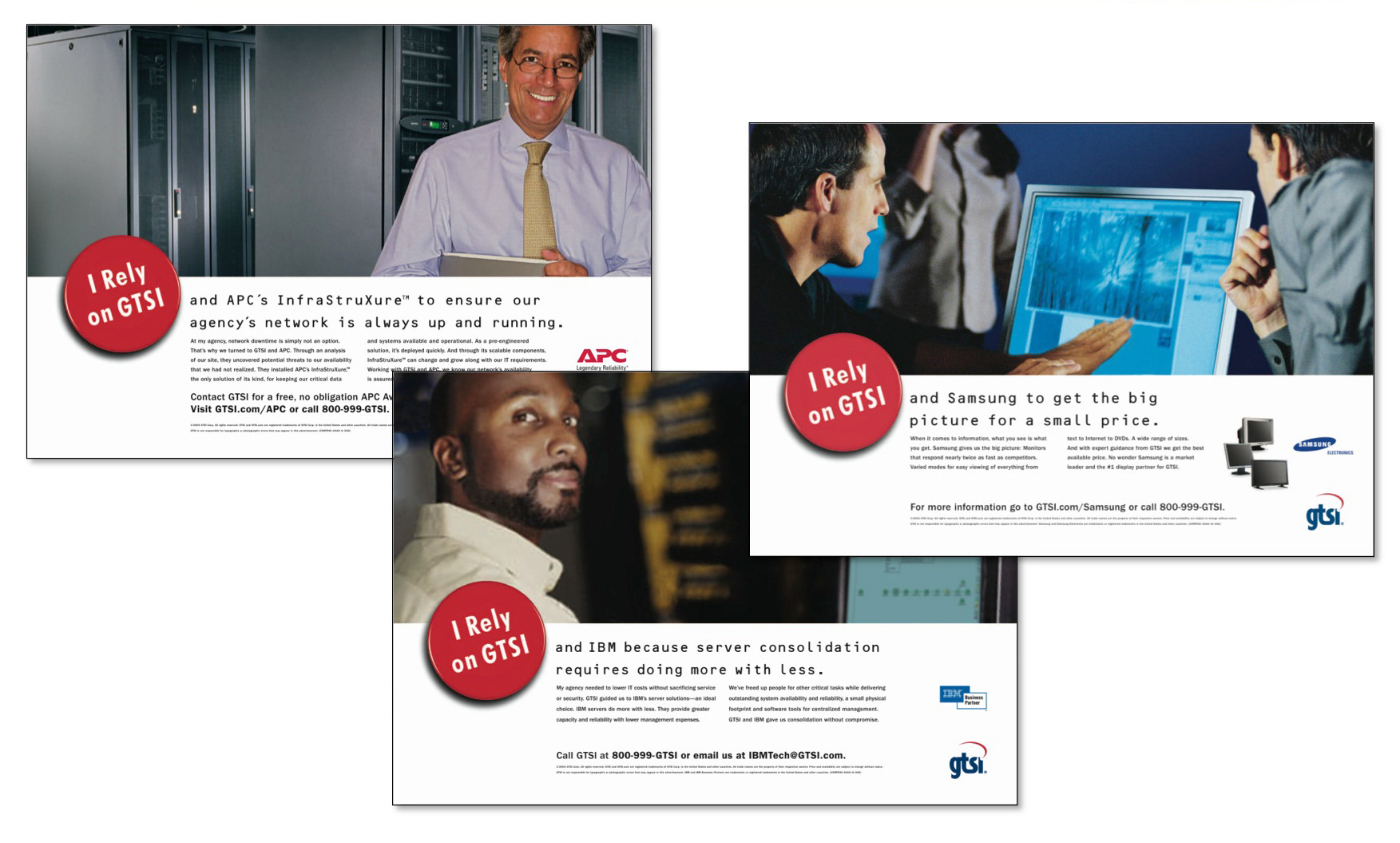 Partner versions of the Metro dioramas needed to feature the partner logos as well as information about their products.
This look and feel was also implemented in everything from print ads to Metro bus backs and web banner ads.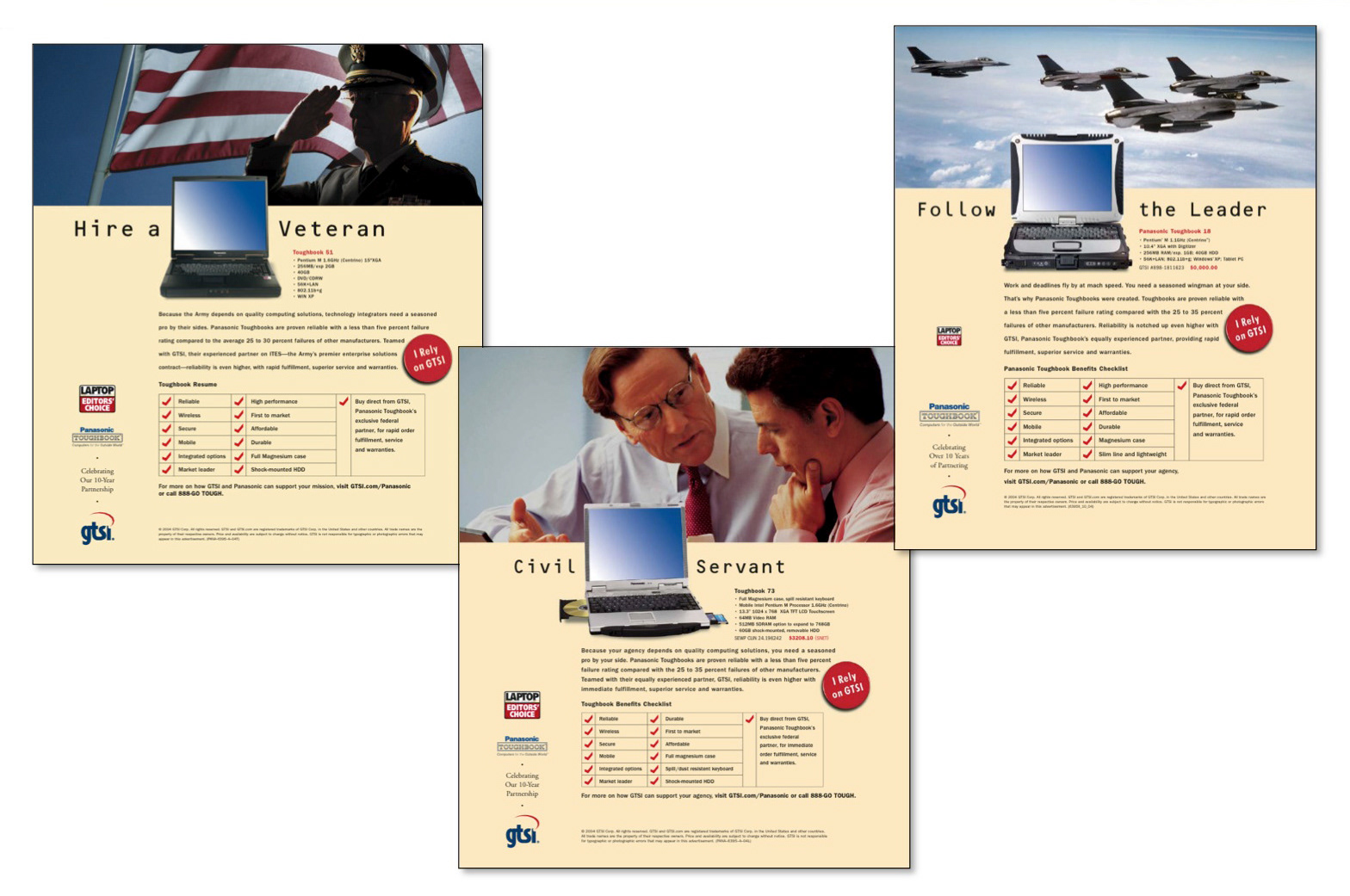 The Panasonic ads were the most heavily product focused.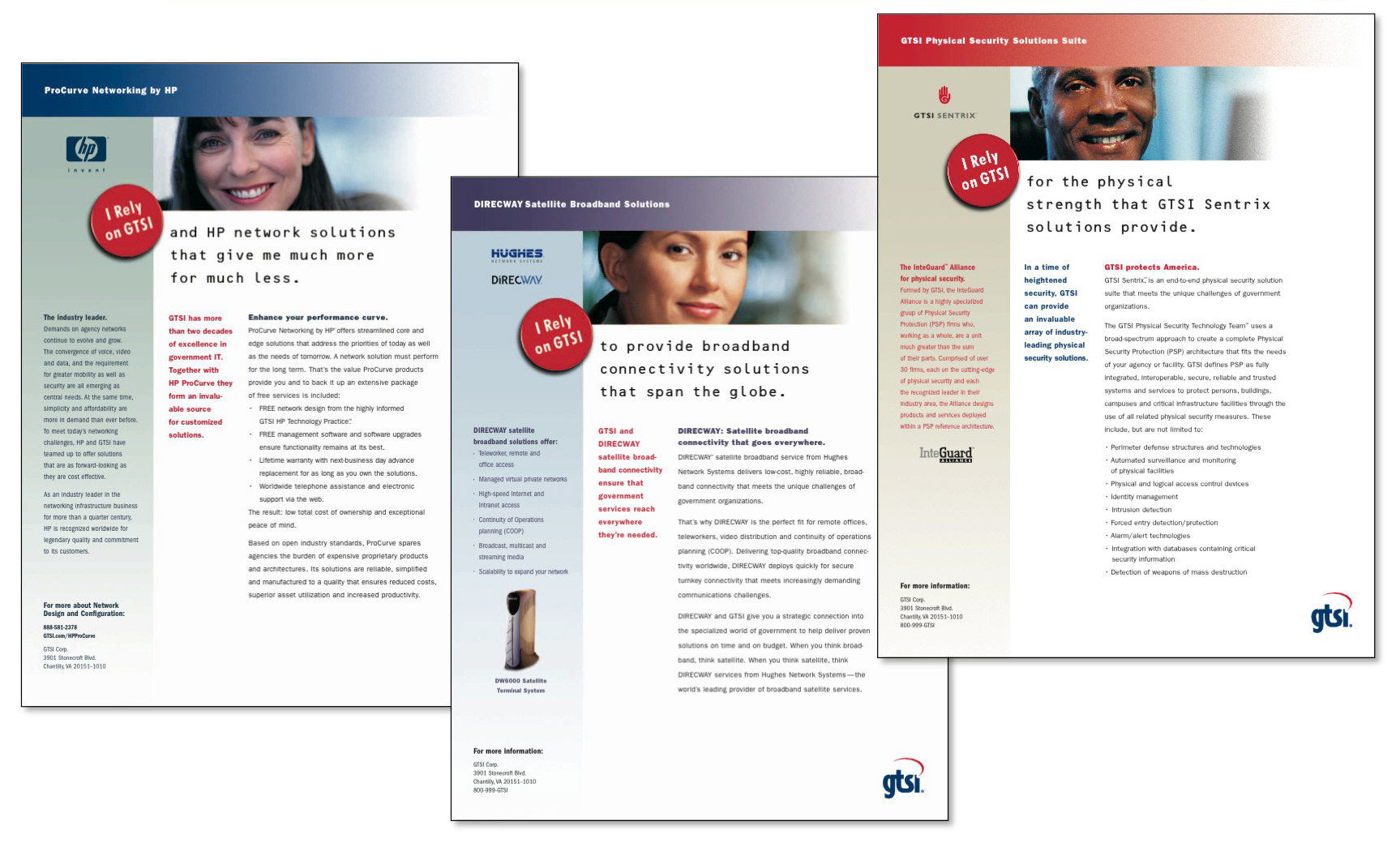 Partner collateral incorporated colors from their logos. The headlines all built off the phrase "I Rely on GTSI..."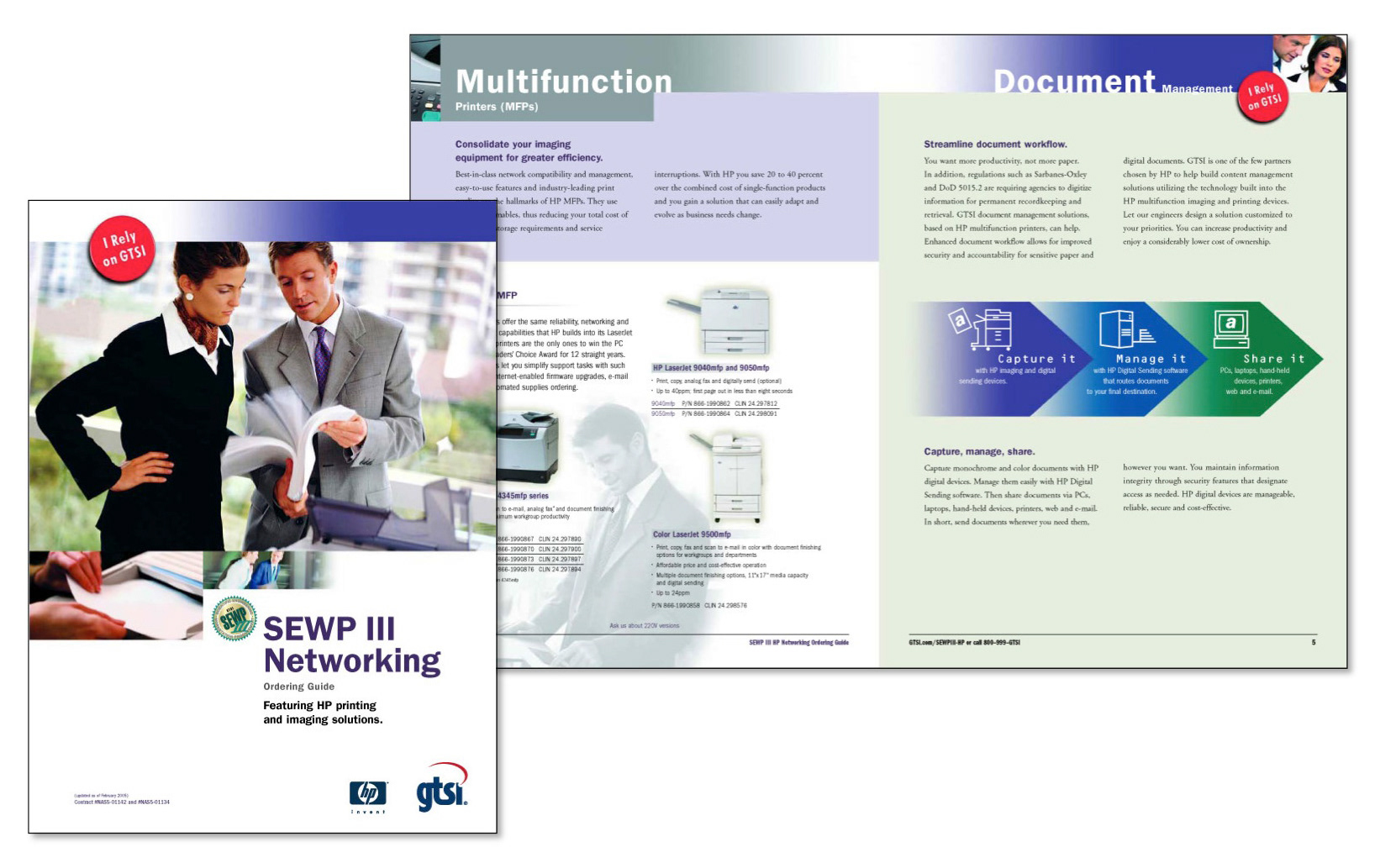 This is an example of a contract order guide collateral.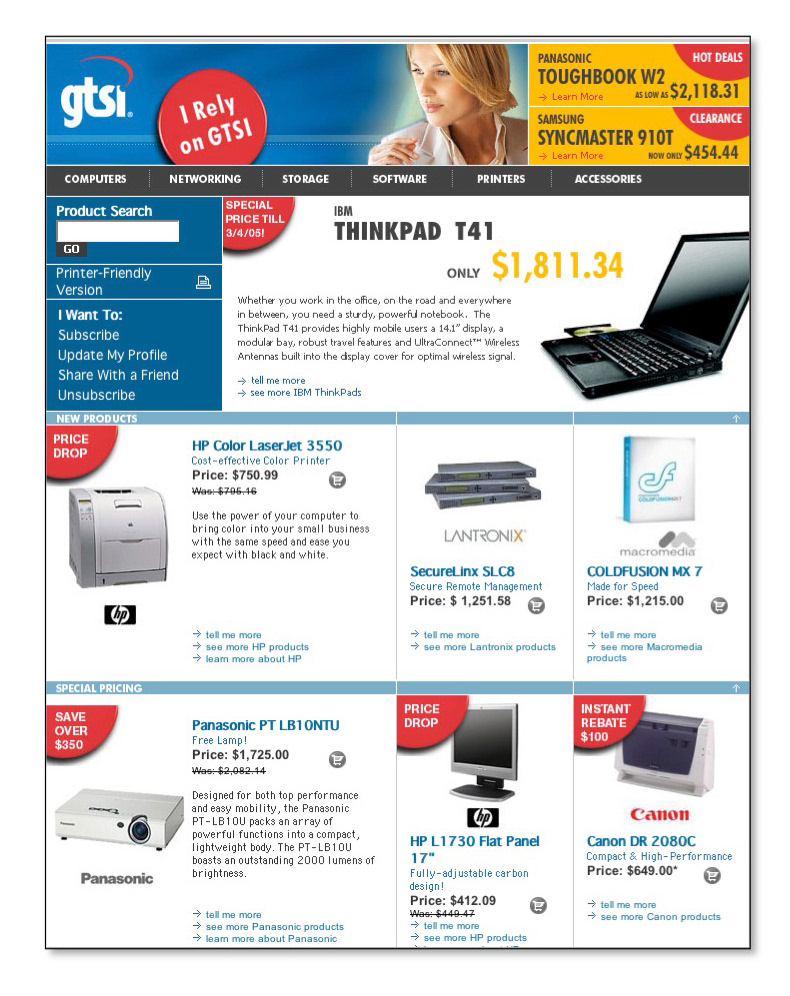 Targeted eblast campaign.
We worked with a local ad agency to develop the second generation of "I Rely" ads.

The GTSI tradeshow booth prominently featured the "I Rely" button. The kiosks on the outer ring of the booth featured partner solutions and products.