Ellucian Live is Ellucian's annual customer, partner, and employee conference where insights into product and solutions future direction and best practices are shared with more than 8,000 attendees from 1,300 institutions around the globe. Ellucian Degree Works Forum and Executive Forum precede the event and are treated visually almost as sub-brands of the main event.
Each year the look and feel for the event tries to reflect the physical location, while providing an opportunity to push the corporate brand and introduce new themes. In 2019 I m
anaged the production of over 183 creative assets for the conference.
Ellucian Live 2018: San Diego
Theme: POWERED BY PASSION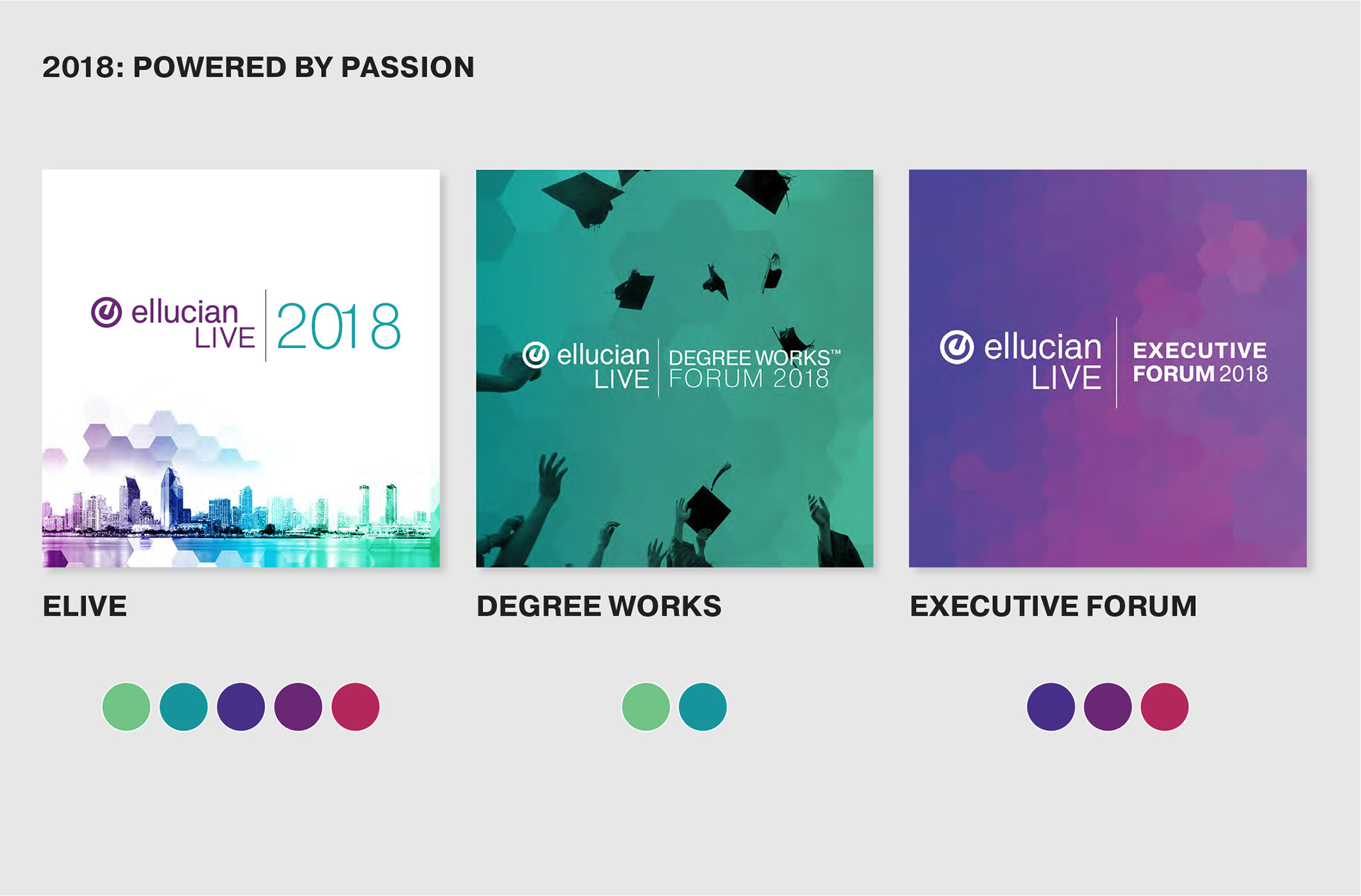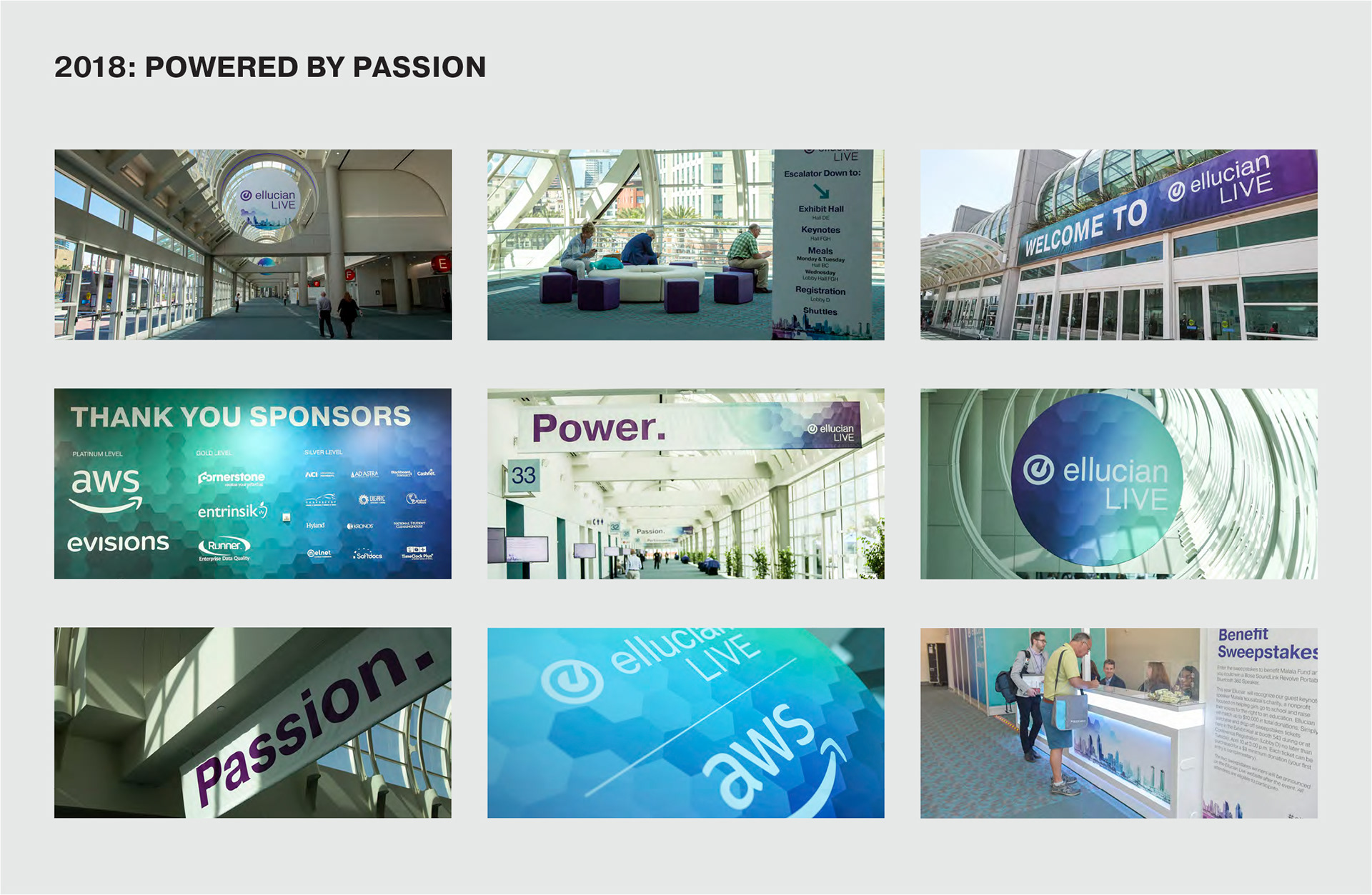 Ellucian Live 2019: New Orleans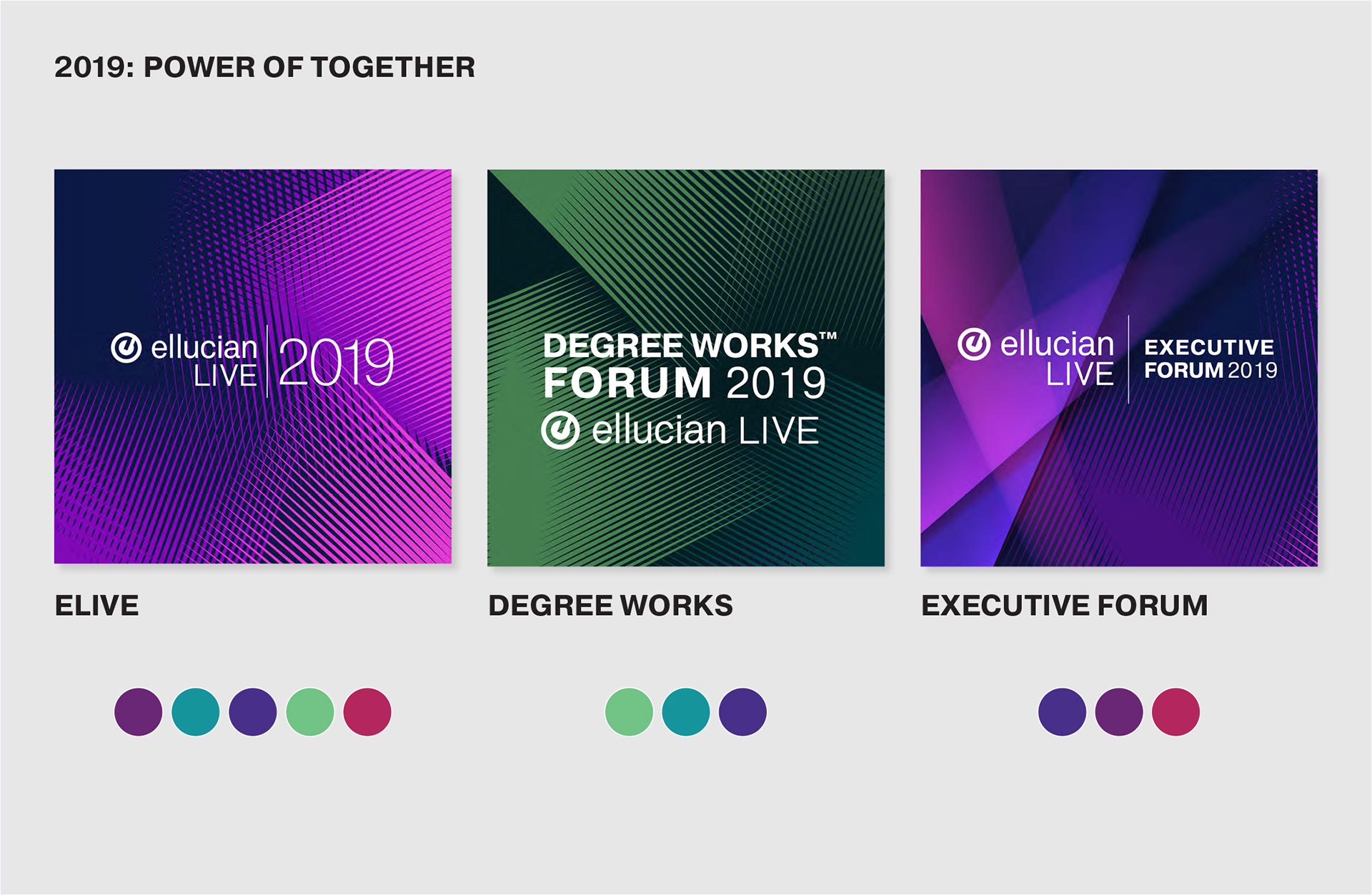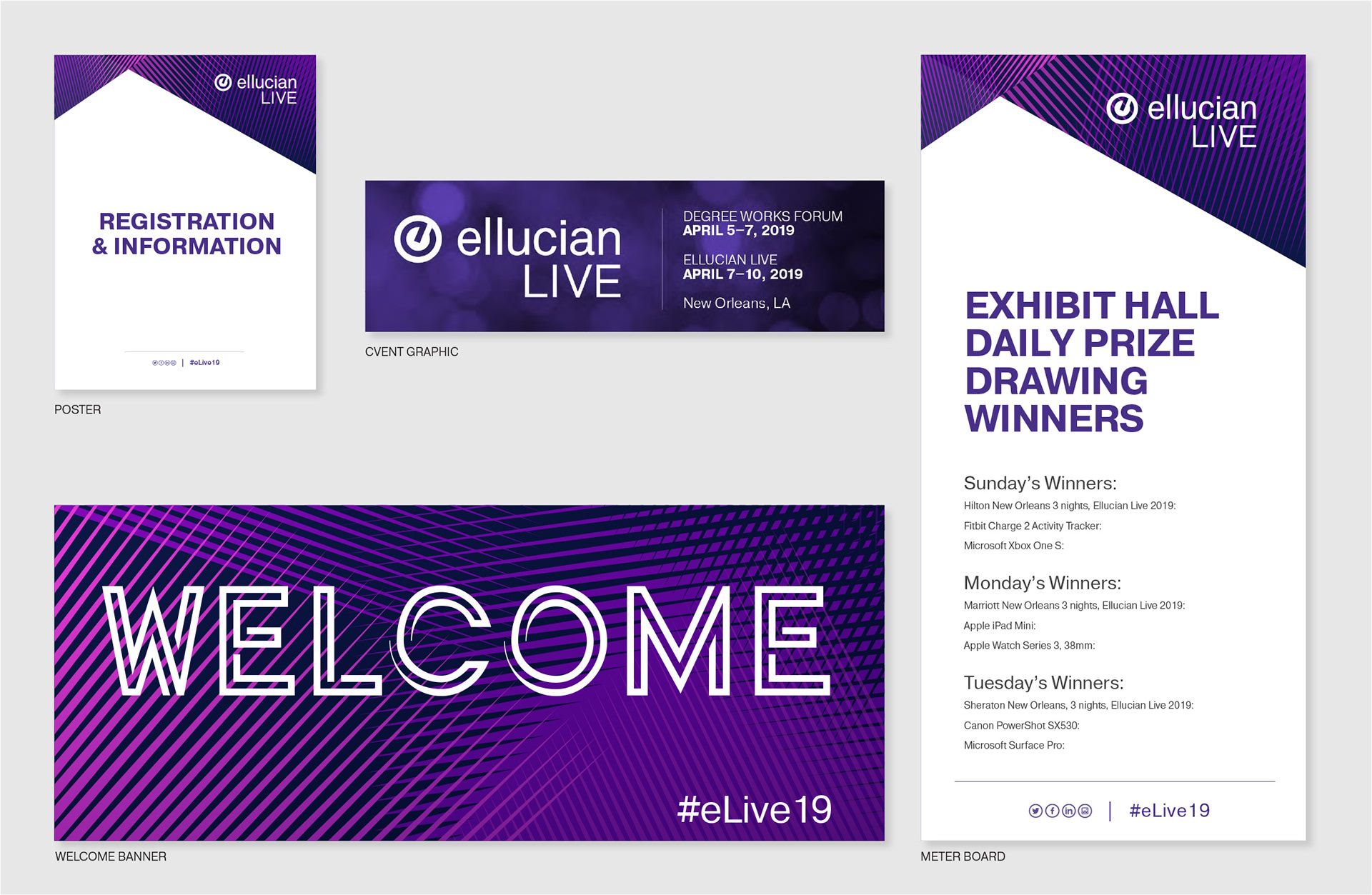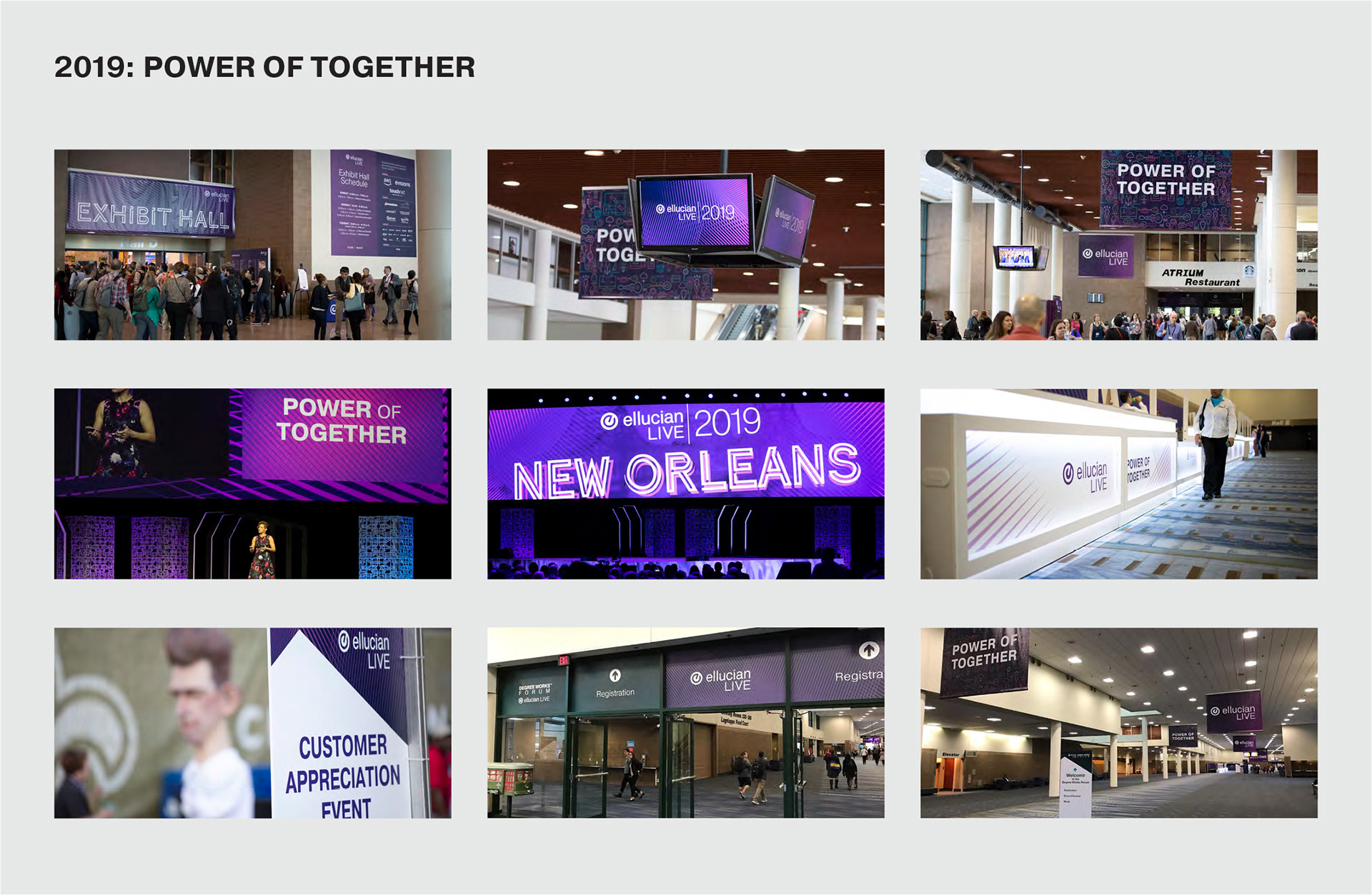 Ellucian Live Online 2020:
Theme: POWERING WHAT'S NEXT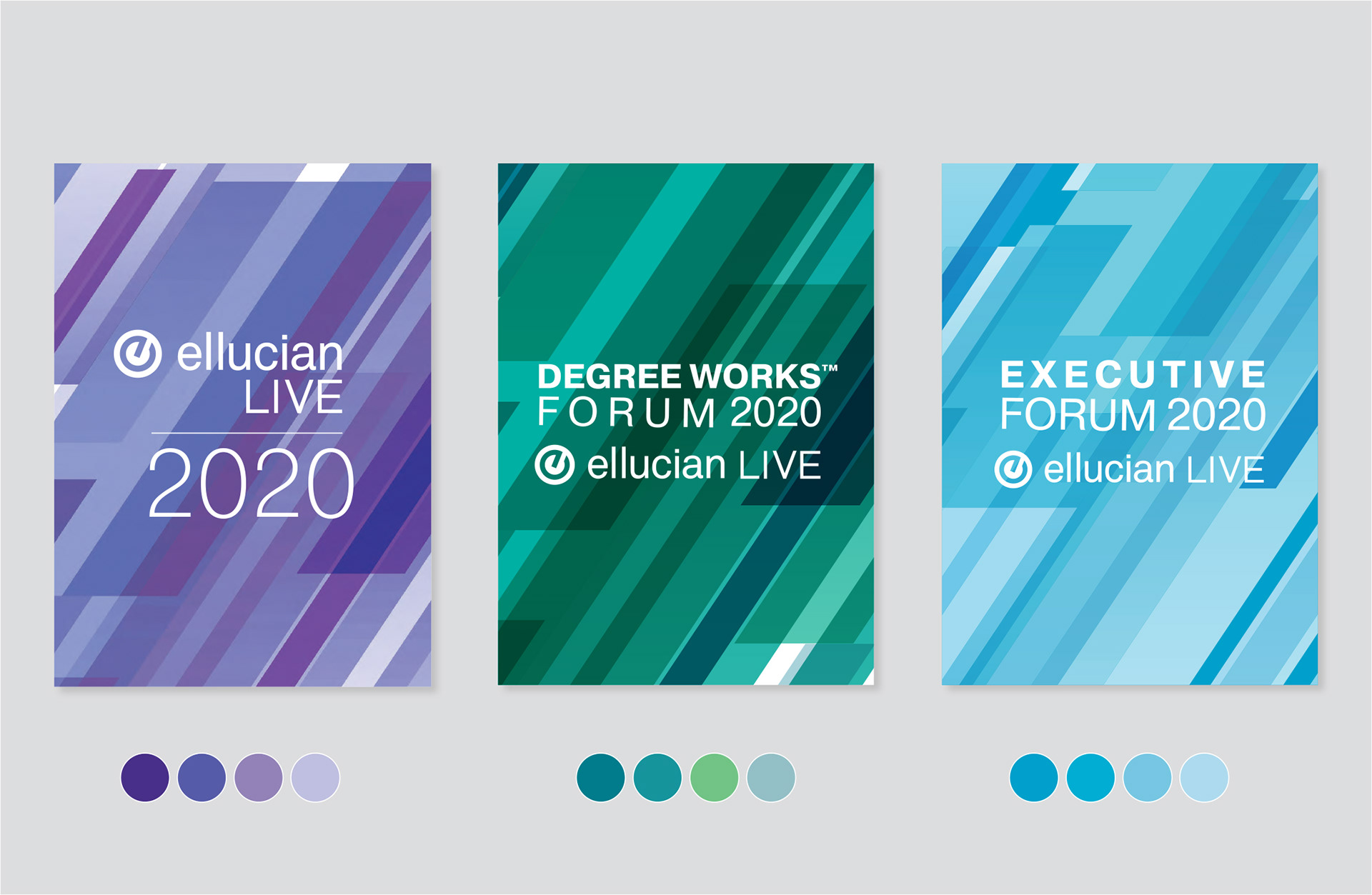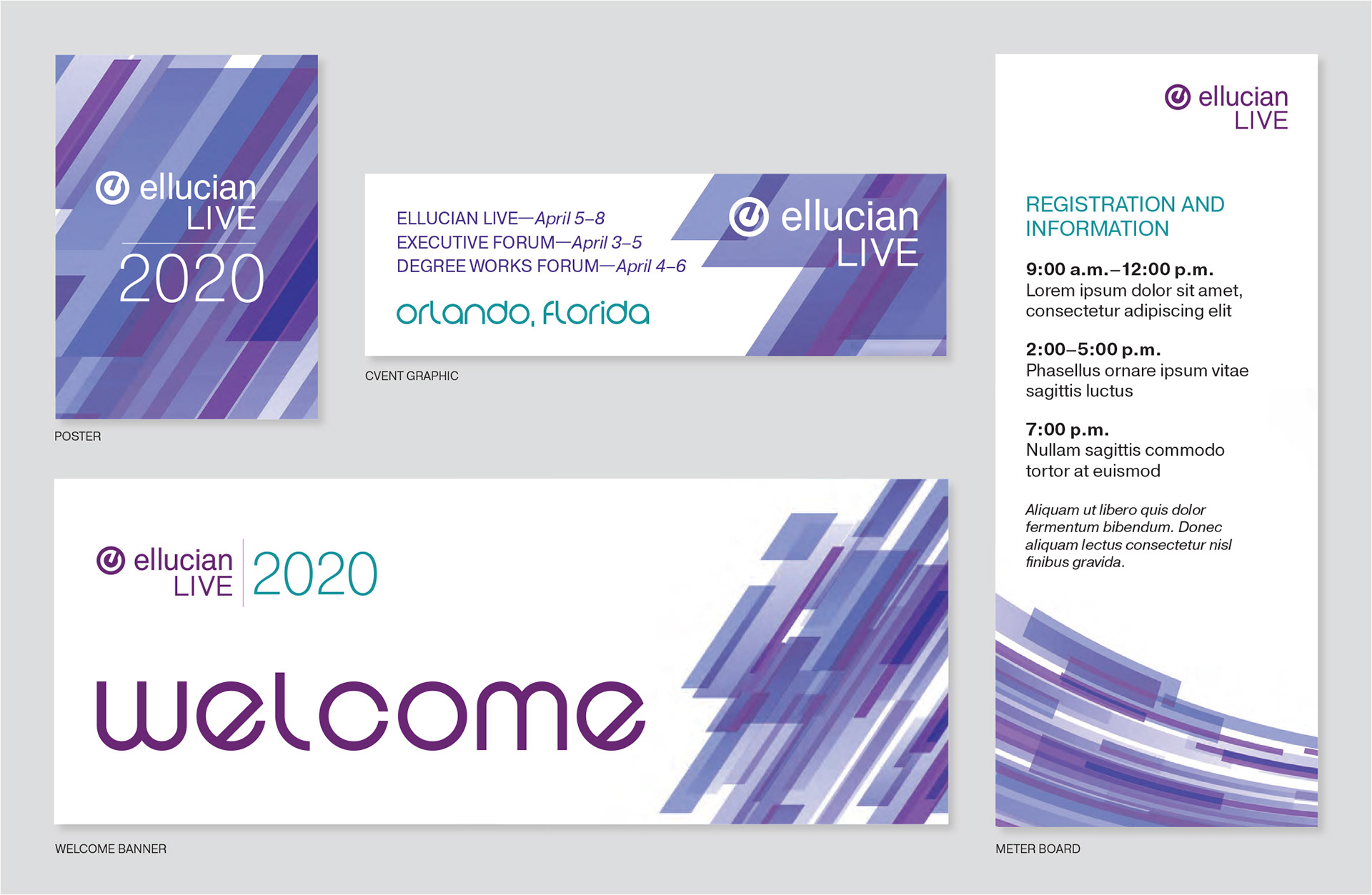 Ellucian Live Online

Due to the COVID-19 pandemic, the event was changed to online only and the brand was modified to reflect that fact.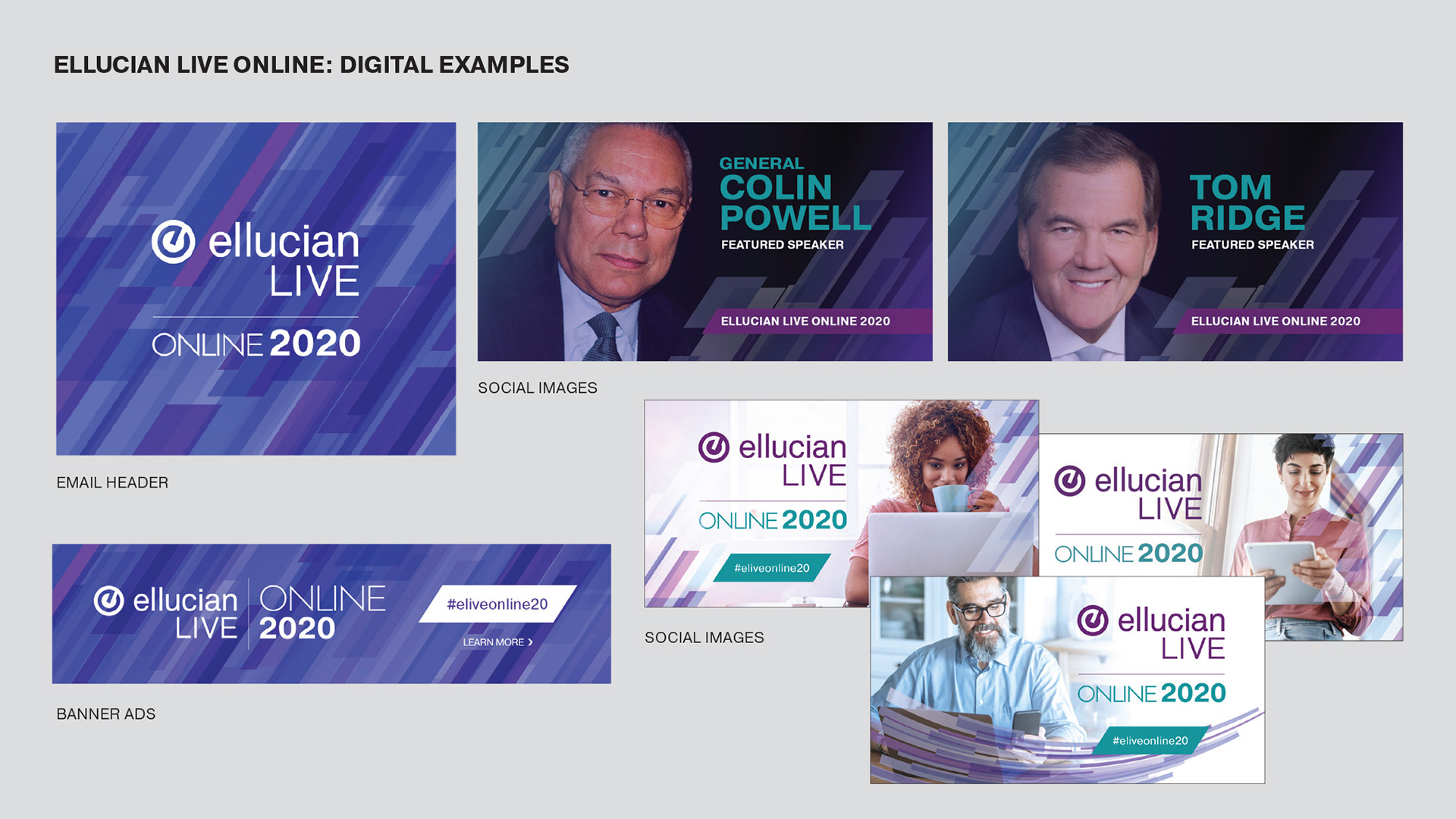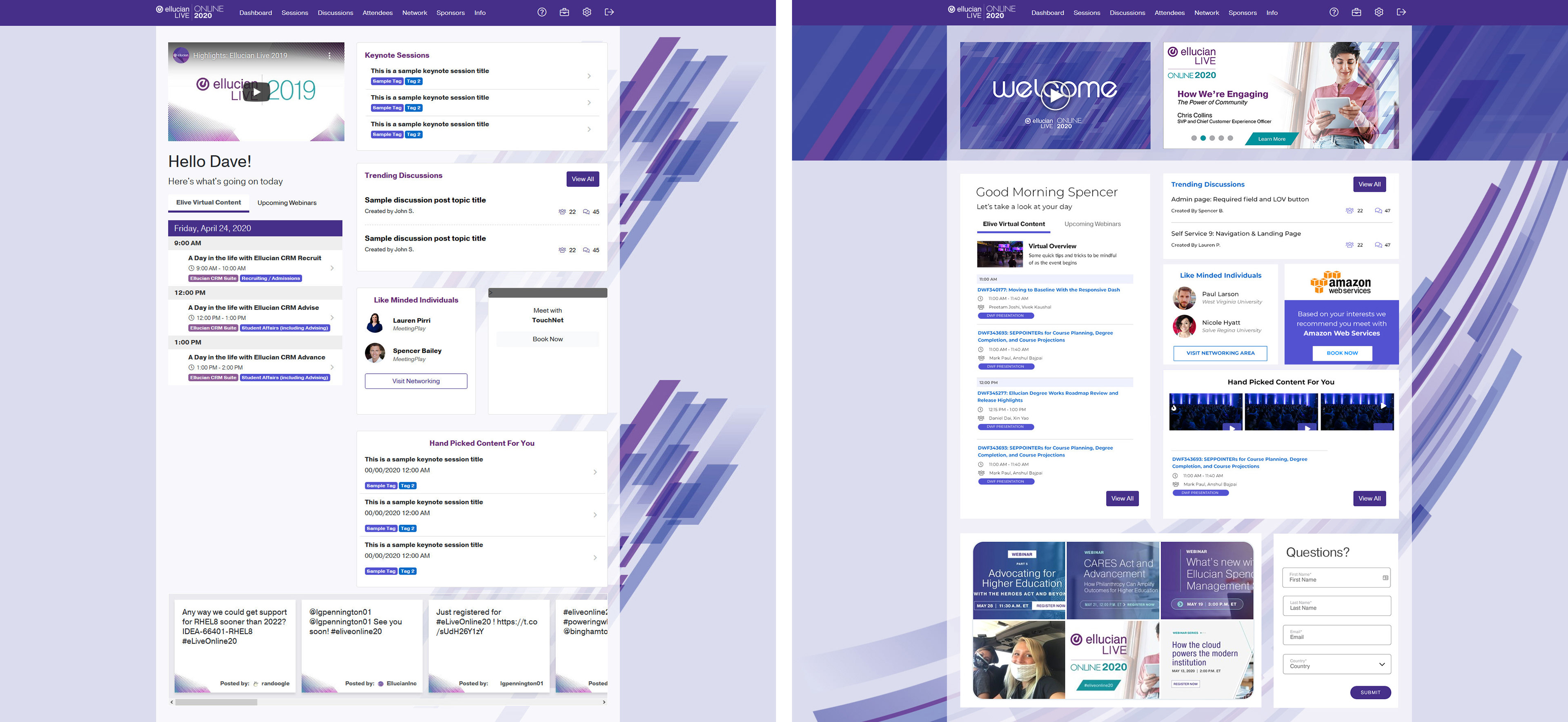 Meeting play original design on the left, my redesign on the right. I also suggested enhancements such as including social media feed and feedback form.


I designed these virtual badges for the attendees.
Video to kickoff the opening keynote address.