Ellucian Live is Ellucian's annual customer, partner, and employee conference where insights into product and solutions future direction and best practices are shared with more than 8,000 attendees from 1,300 institutions around the globe. Ellucian Degree Works Forum and Executive Forum precede the event and are treated visually almost as sub-brands of the main event.
Each year the look and feel for the event tries to reflect the different locations, while providing an opportunity to push the corporate brand and introduce new themes. The first two events I was associated with tended to be driven by a single designer but executed by the entire team.
For the 2020 event, I wanted to give each designer the opportunity to work on a brand for the event, then meet collaboratively for feedback from each other and, eventually, the stakeholders. Ellucian Live 2020 was going to be located in Orlando Florida (before changing to an online-only event) and the designers took inspiration from the area. This year's theme is "POWERING WHAT'S NEXT."
NATIVE | BOLD | COLORFUL | INNOVATIVE | TOGETHER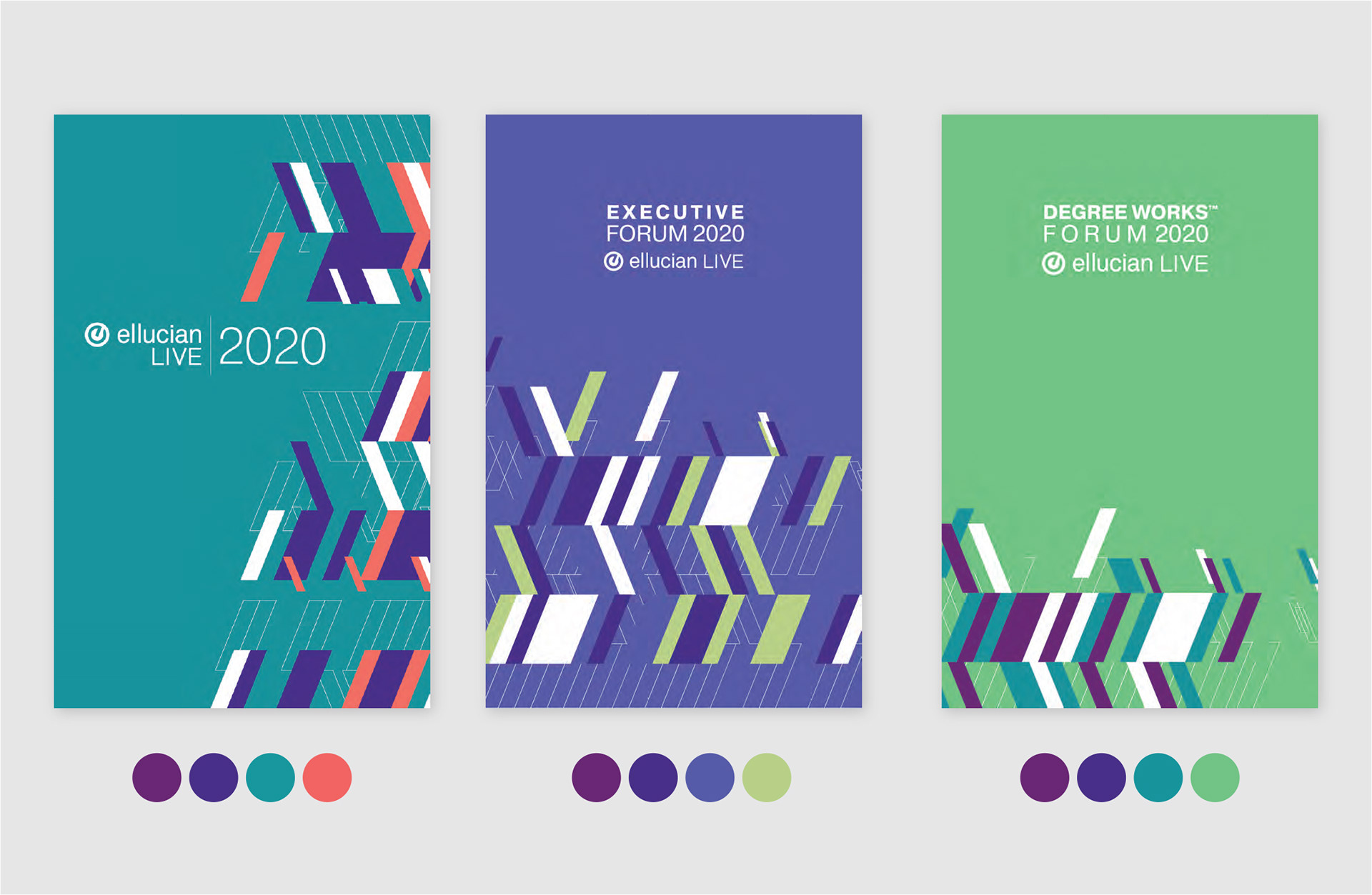 ACTION | MOVEMENT | PURPOSE | DEPTH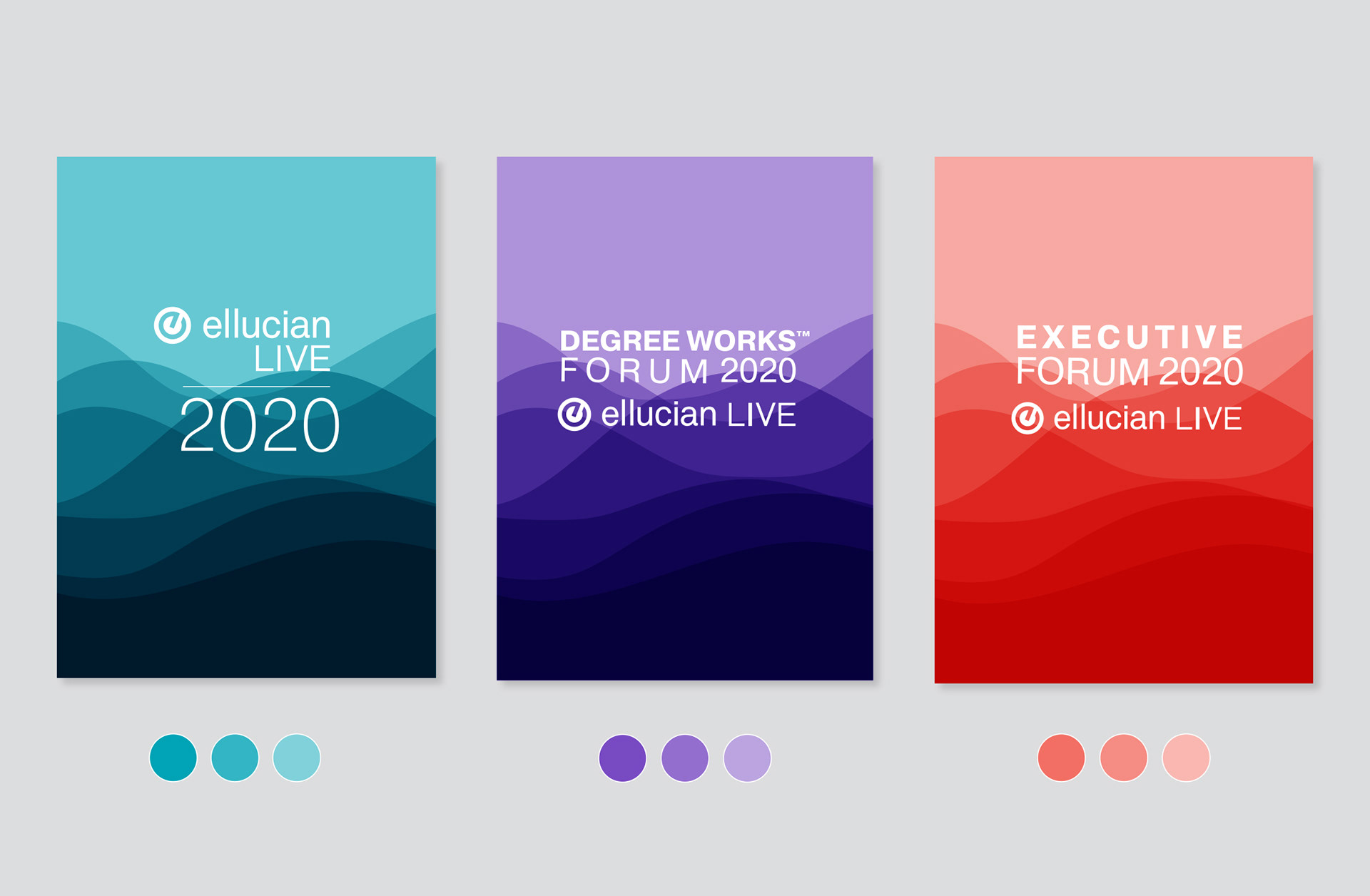 ACTION | MOVEMENT | PURPOSE | DEPTH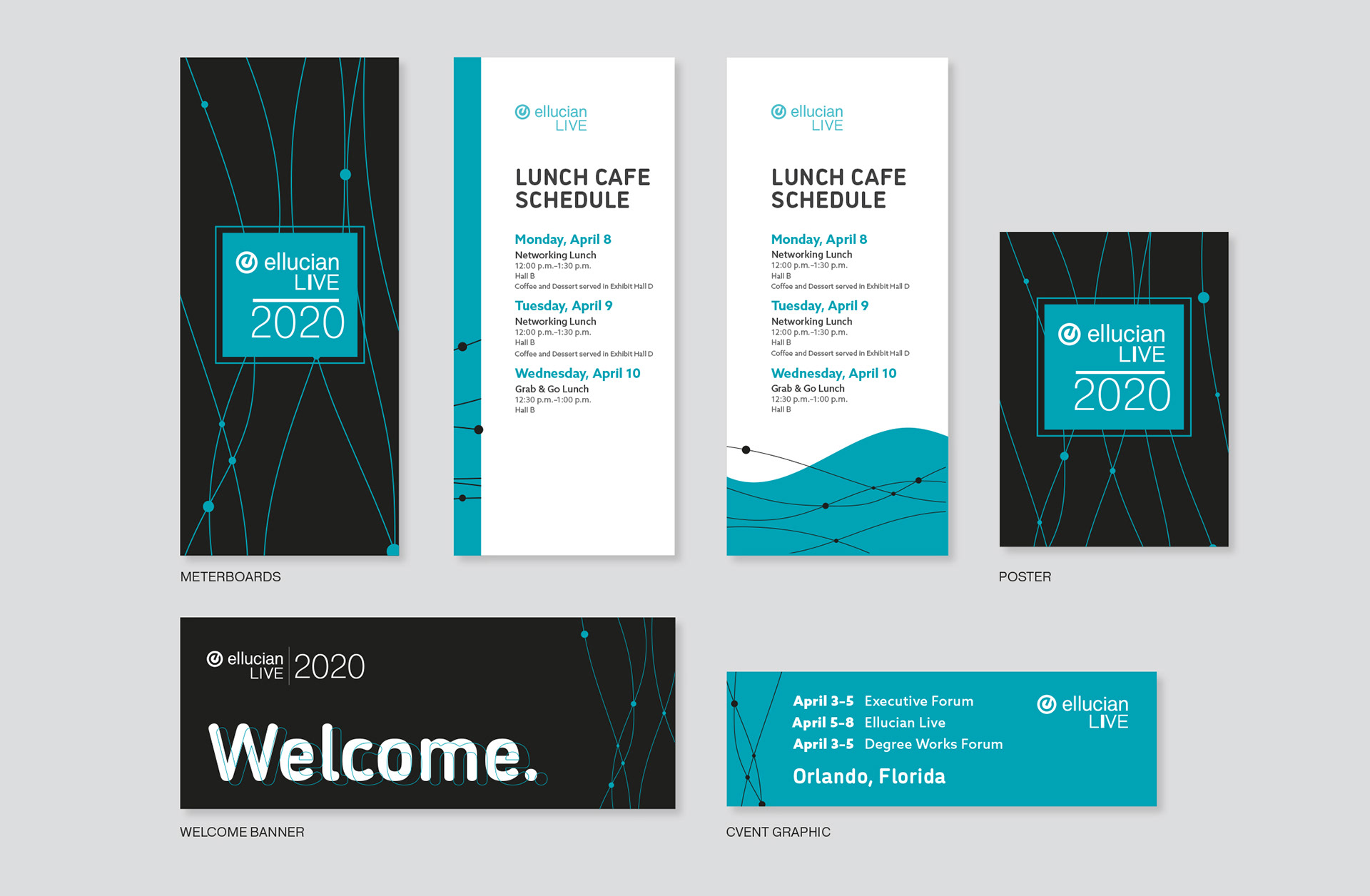 FLOW | MOMENTUM | MOVEMENT | TRANSPARENCY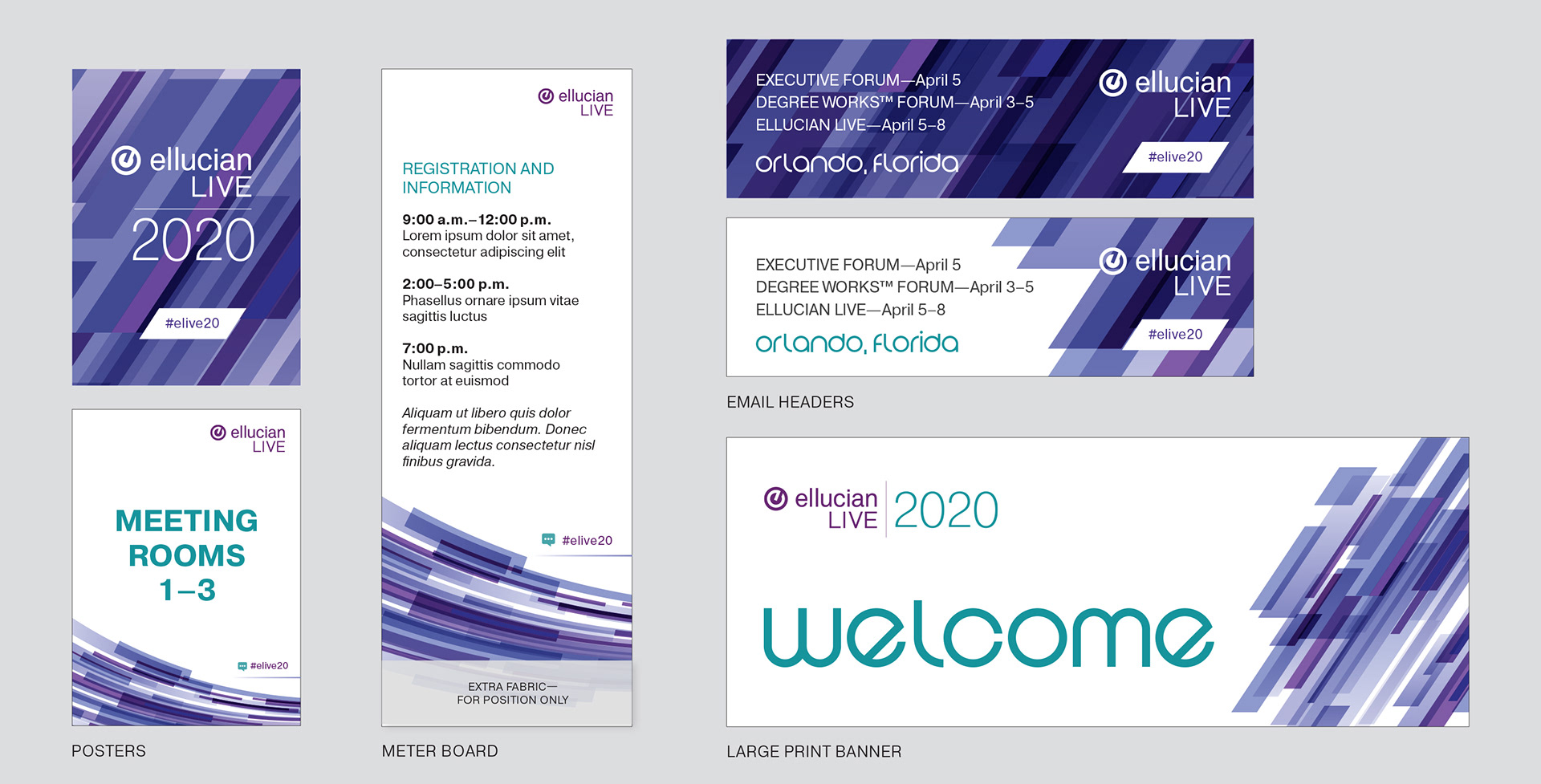 The Orlando concept was selected and we completed the designs for all the signage for the onsite event (sample below).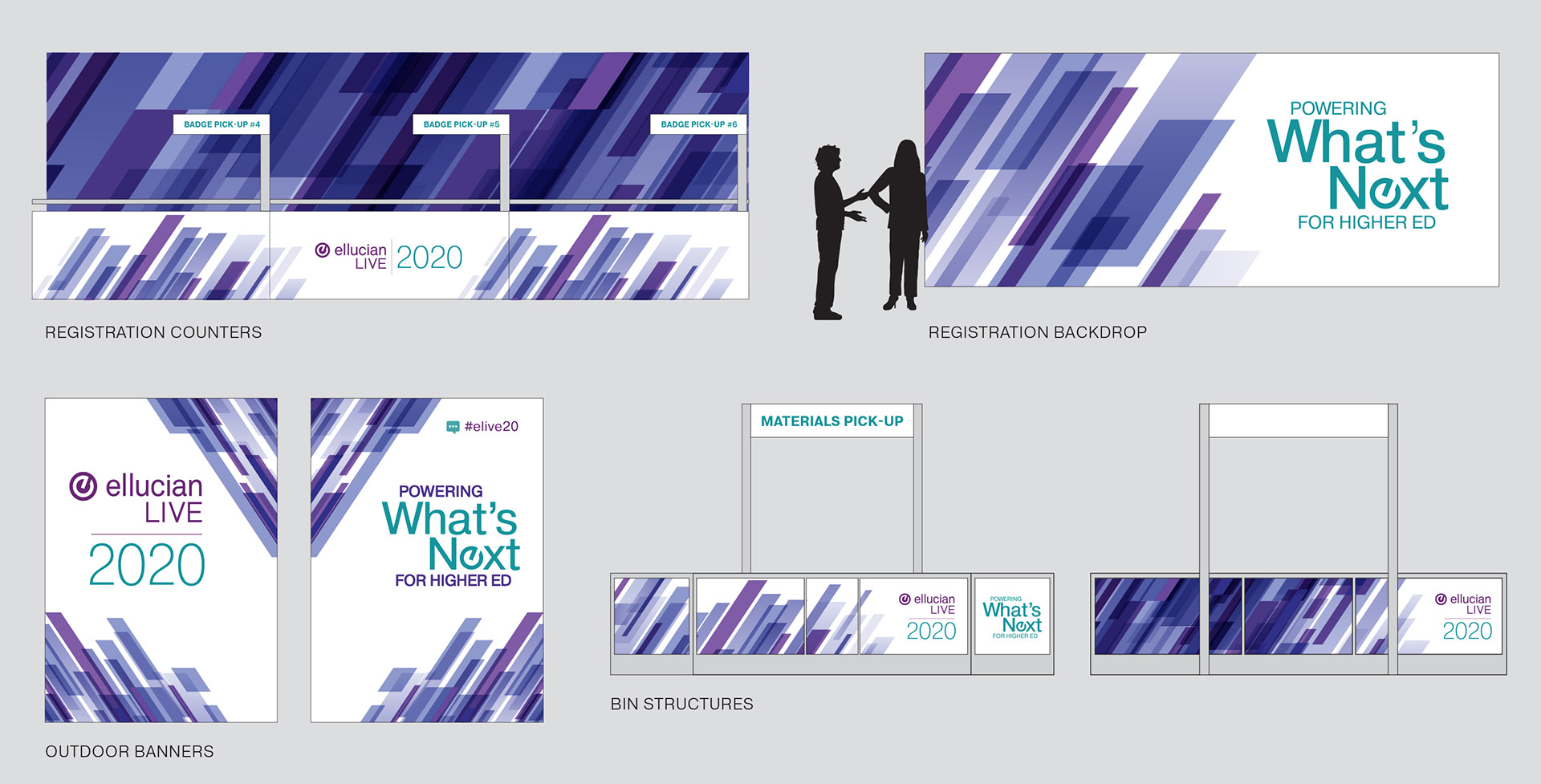 Due to COVID-19, we were forced to pivot quickly to an online-only event. We kept the overall look and feel we developed for the onsite event, but modified the logo and socially-distant images accordingly. Many assets were posted on our social sites to promote the event and its speakers.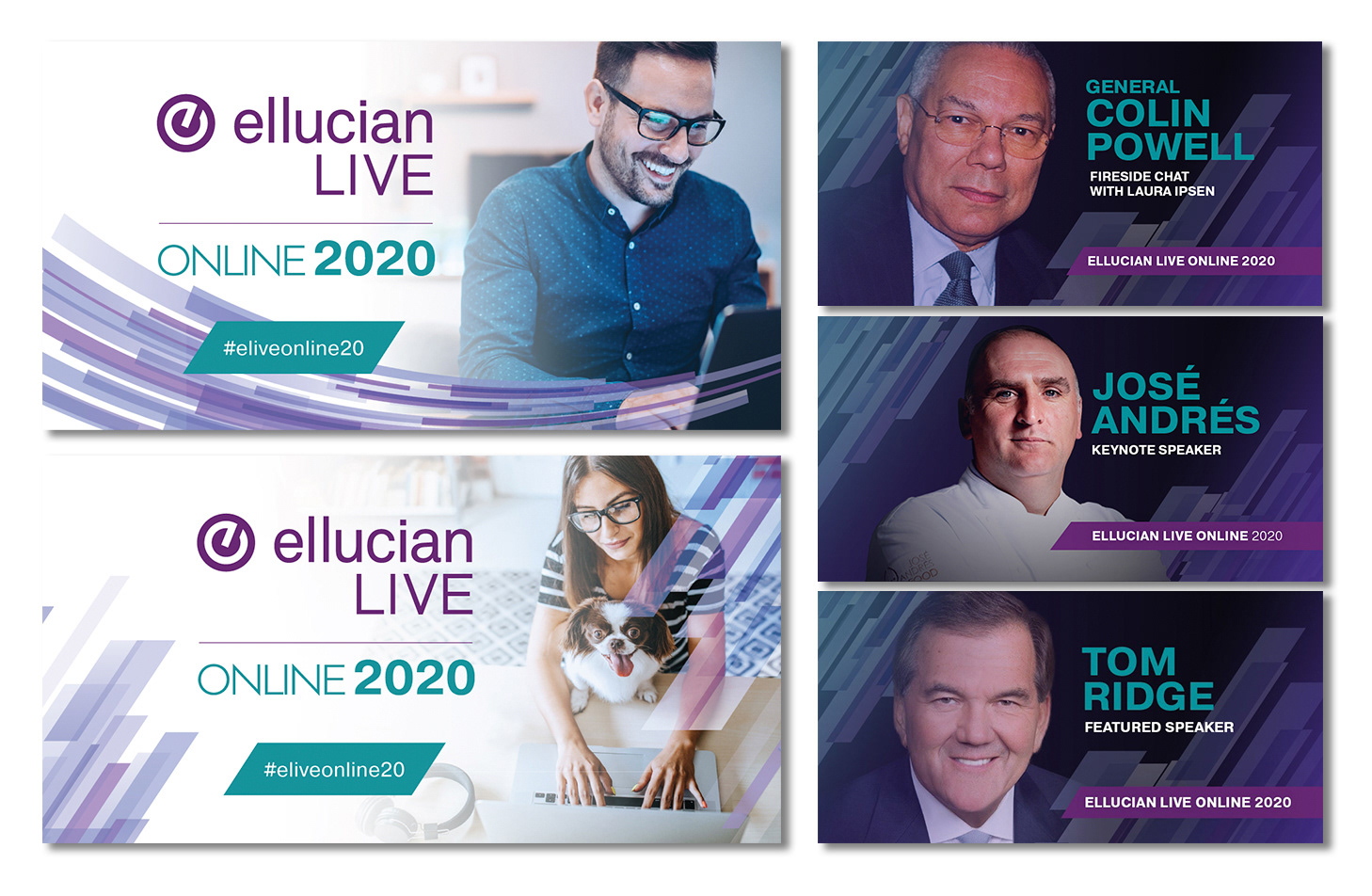 We also worked with Meeting Play to brand their platform for online registration and session information. I provided a redesign of their original concept to help bring it more on brand.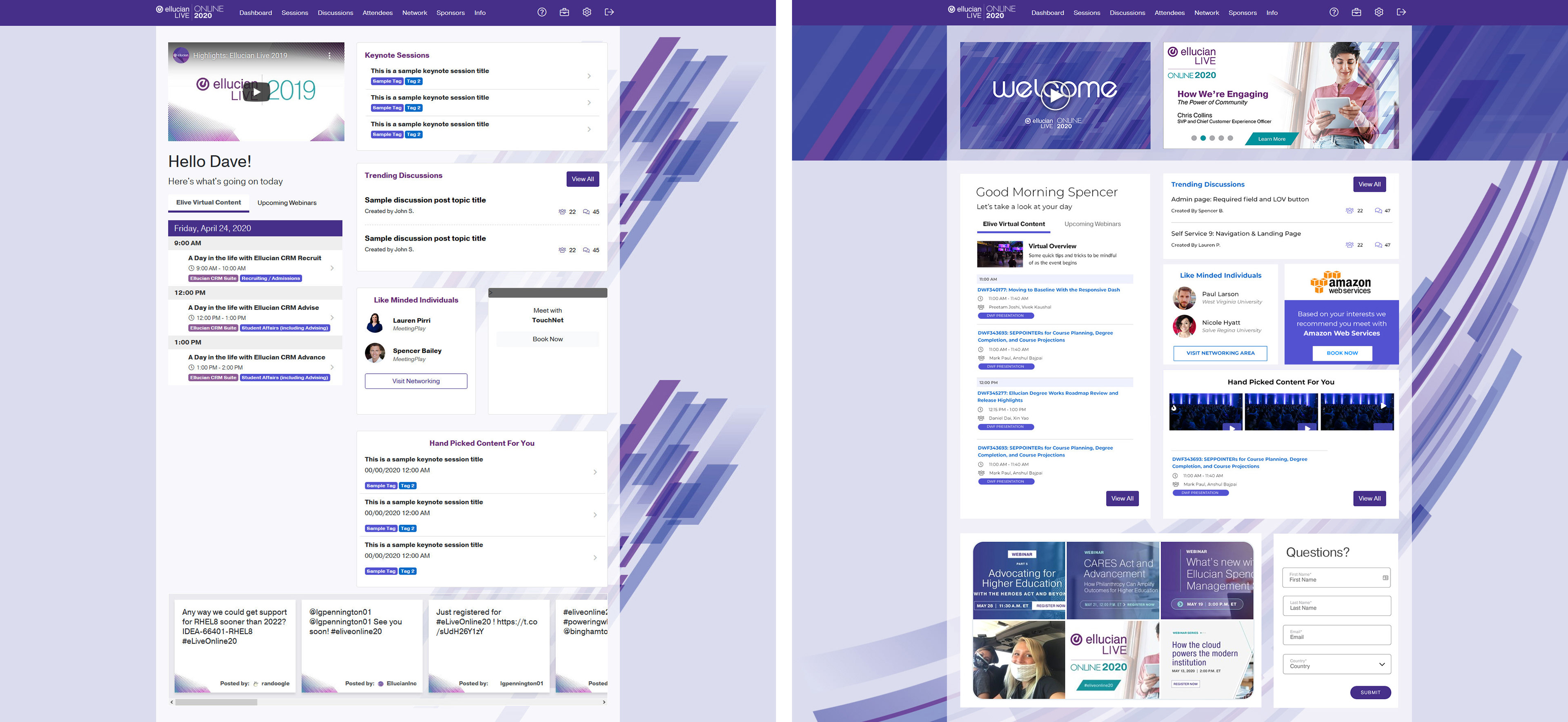 Meeting play original design on the left, my redesign on the right. I also suggested enhancements such as including social media feed and feedback form.

I also designed these virtual badges for the attendees.