Ellucian is the world's leading provider of software and services to colleges and universities. Serving more than 2,700 institutions in over 50 countries, and reaching over 20 million students, Ellucian delivers student information systems (SIS), finance and HR, financial aid, integration, analytics, recruiting, retention, and advancement software solutions.
As the Director of the Creative Production Services team, I was responsible for managing the work of a talented group of designers, writers, and a video production manager. Together with the Marketing Ops (web) team we handled over 1,110 project requests per year. The following is a sample of some of the work we created together.
Ellucian Brand Revisions: 2017
Ellucian brand refresh circa 2017. Brand essence: Powered by our passion for higher ed. Brand motto: Solutions built to power higher ed. 
The low-poly fractal pattern represents the many facets of a campus coming together as one. We use this pattern when we talk about Ellucian at the highest and broadest level.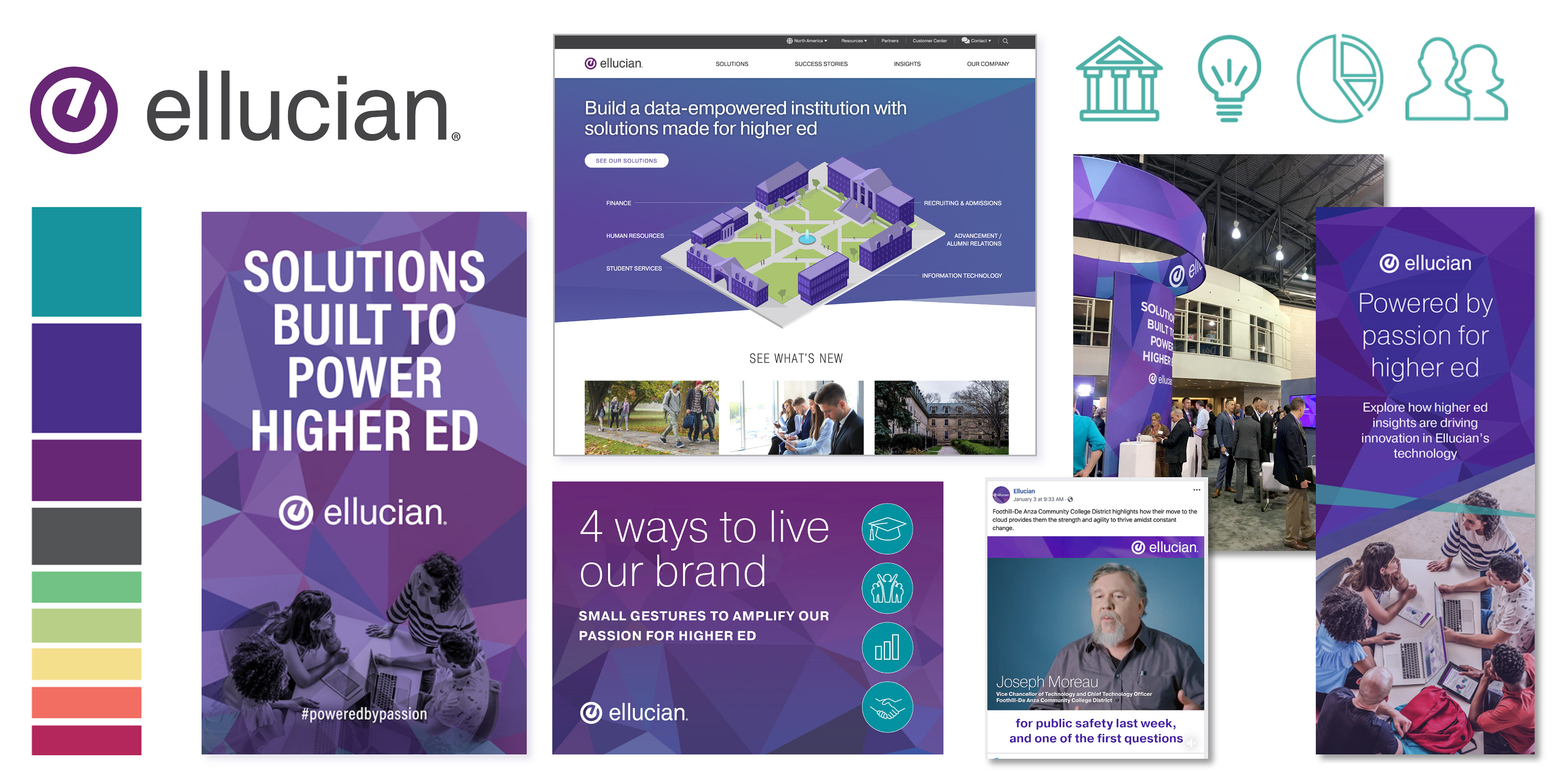 Packed together, hexagons form a honeycomb—a model of strength and efficiency. We use this pattern (below) to illustrate the strength of Ethos and the power of connections across the higher education ecosystem.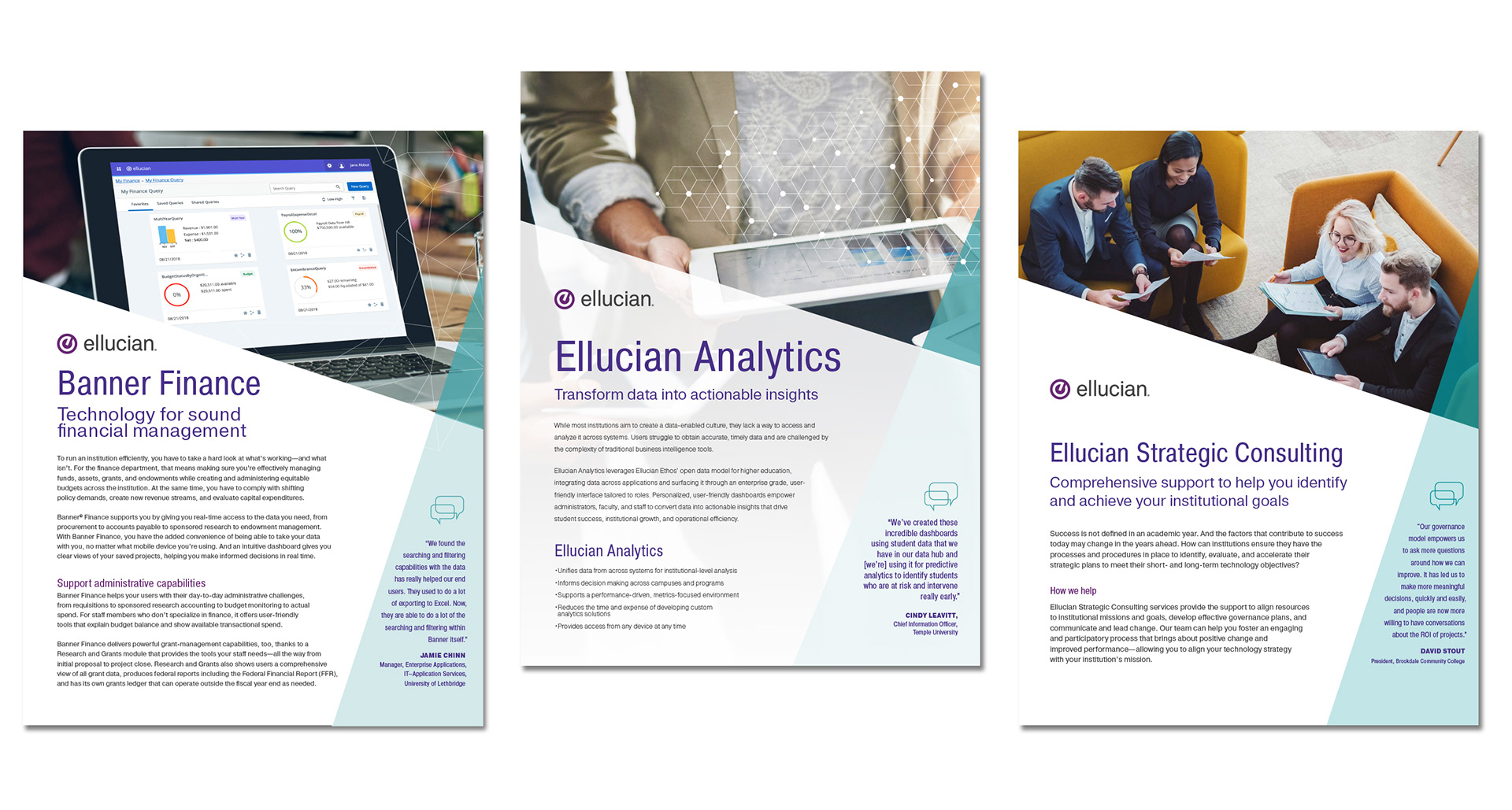 The overlapping angle pattern is a zoomed-in application of the hexagon pattern. We use these angles when taking a closer look at Ellucian, as when we discuss our products, services, and people.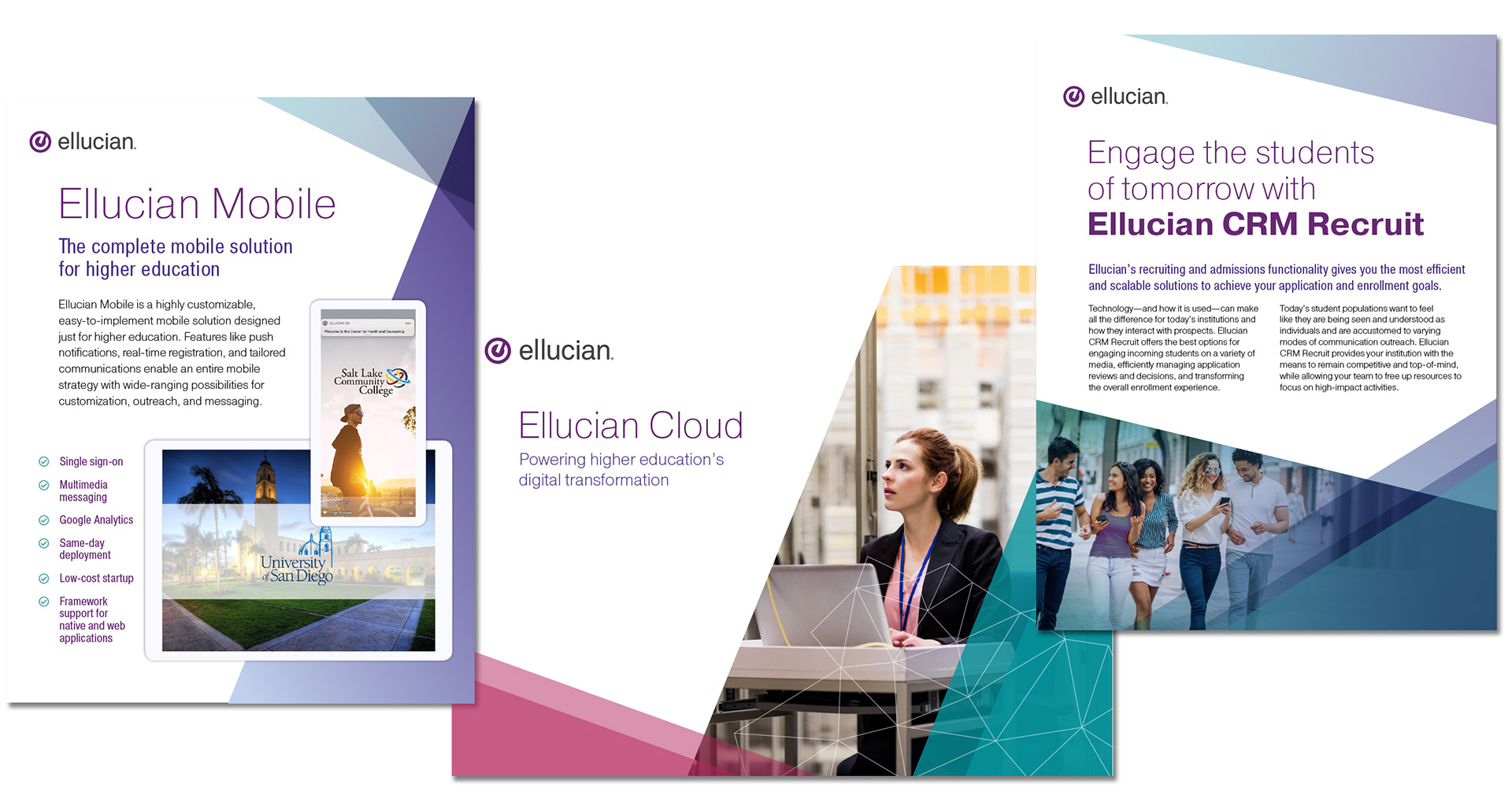 The full page ads above were designed by my in-house team. The digital ads below were designed by an agency with direction from me. Their original design for the "seamless" concept was a circular table. I suggested we turn it into the "power button e" and worked with them to perfect the execution.


Case Studies and White Papers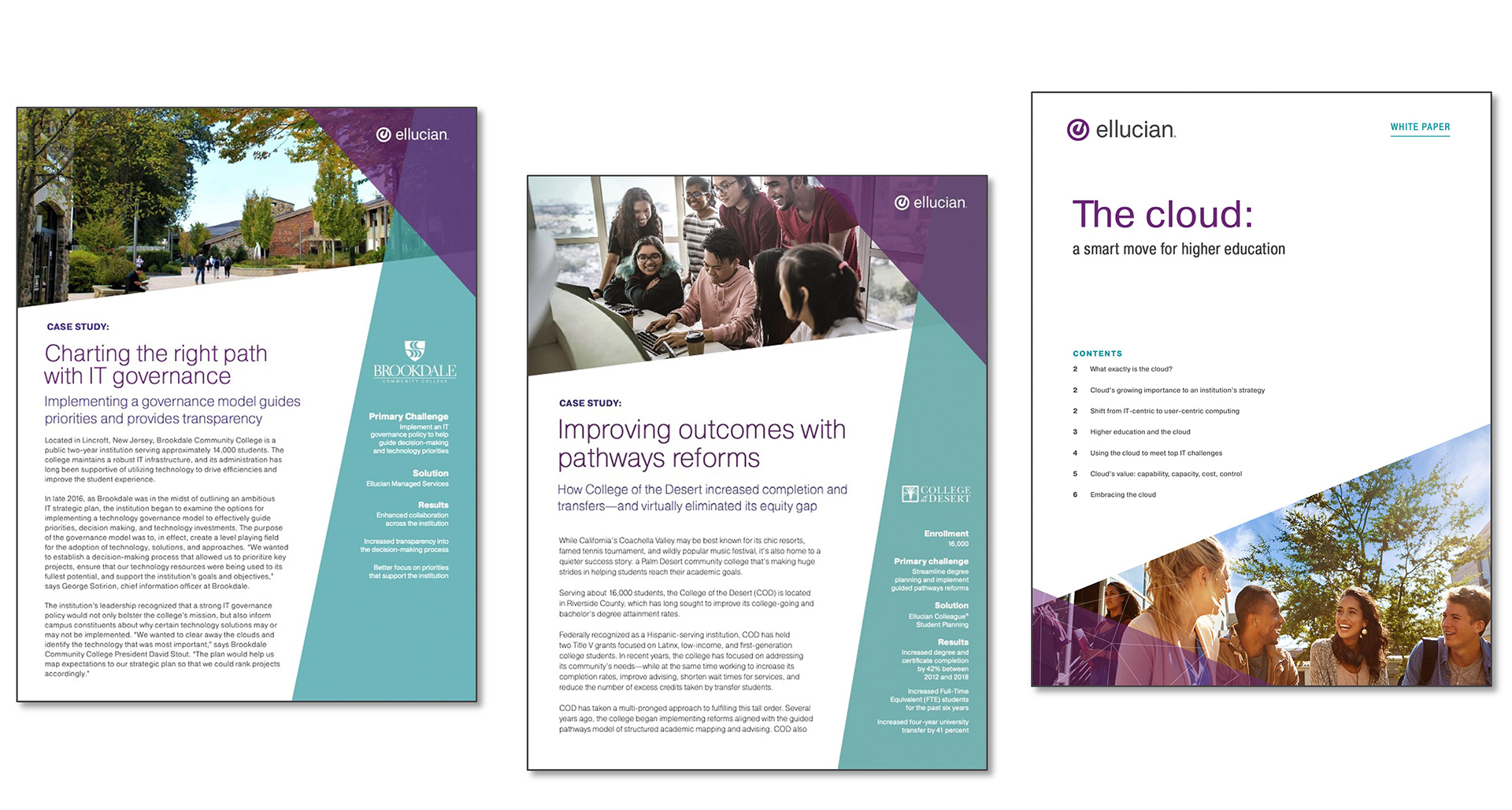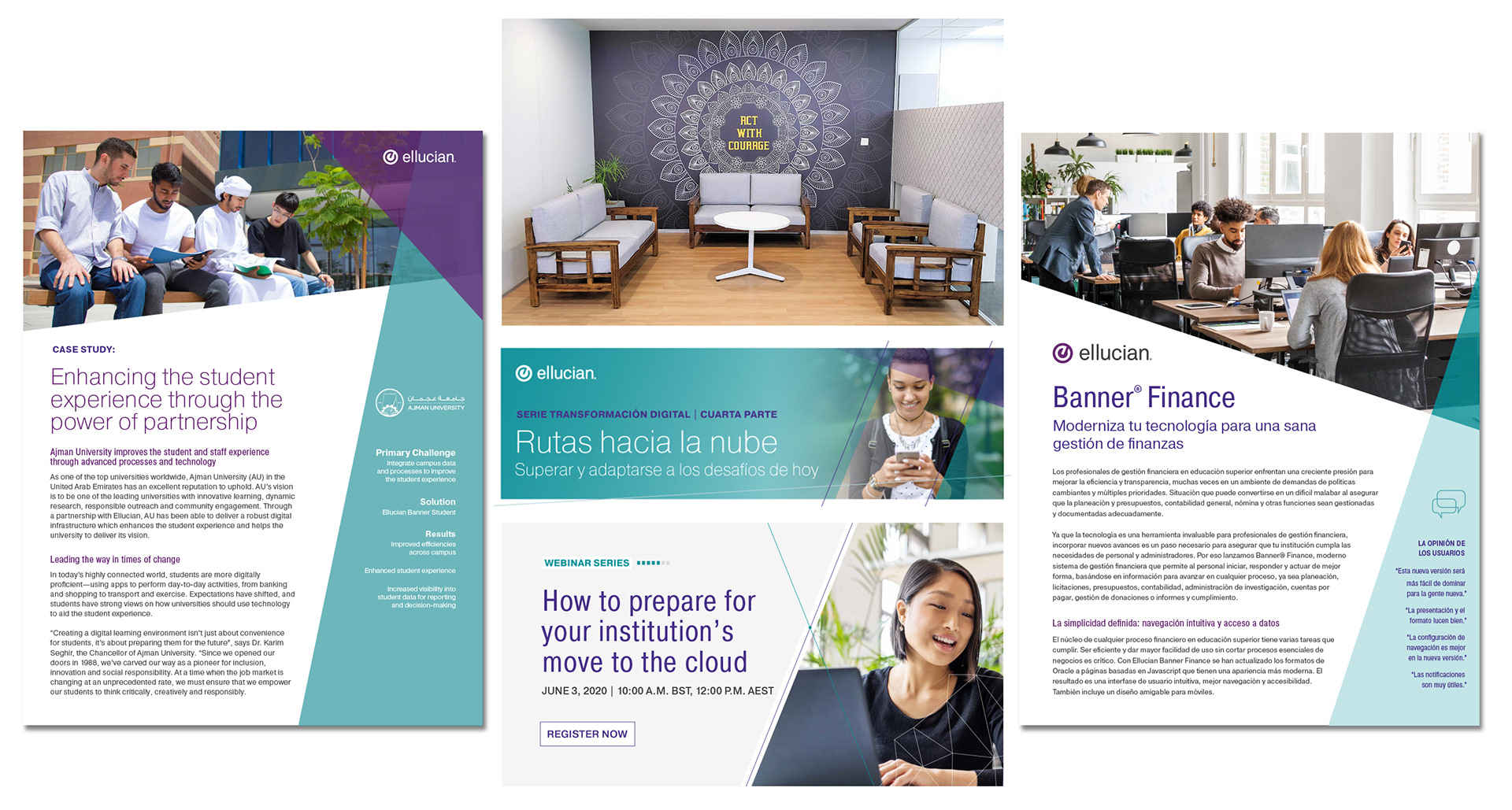 Direct Mail and Promotional Items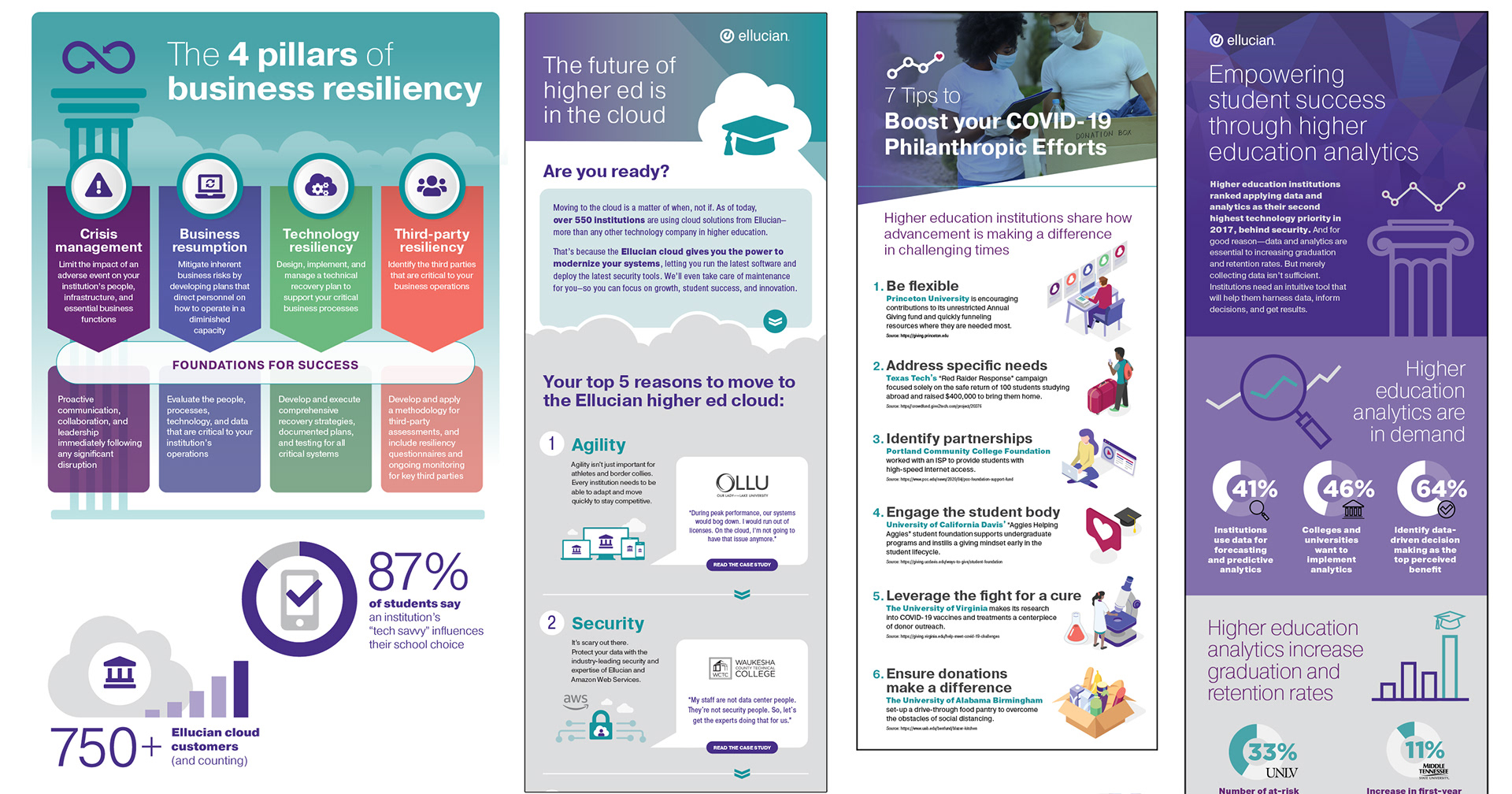 Powering What's Next Campaign
The goal of this campaign was to change our perceptions in key areas around being cloud-ready, focused on the future of student experience and being a good investment relative to the competition. Distinctive elements included the Powering What's Next campaign logo and the "power arrows."